Galaxy A91 renders suggest Samsung has settled on its new design language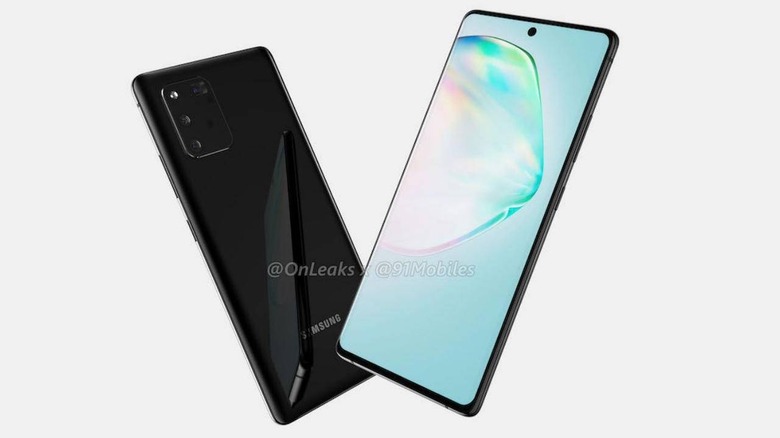 The past few years have been tumultuous times for Samsung's mobile business and you can pretty much see that reflected in how it has significantly changed its designs in just two years. 2017 saw the much-criticized placement of the new rear fingerprint scanner which was relocated in 2018. This year dawned the age of punch hole cameras that migrated from corner to center in just a few months, not to mention the position and orientation of the cameras on the backs of the Galaxy S10 and Galaxy Note 10. Based on a few leaks of the Galaxy S11, it seems that Samsung is changing its mind yet again but renders of an upcoming Galaxy A91 suggests that it could be something more consistent this time.
There is almost no consistent design language between Samsung phone series, which is both a boon and a bane. On the one hand, it keeps the Galaxy S from being confused for the Galaxy Note which is distinct from Galaxy A phones. On the other hand, It isn't as easy to identify a Samsung phone at a glance as it is an iPhone or even a Huawei.
That may be the impetus behind the design changes that Samsung seems to be pushing on its upcoming phones. The Galaxy S11, for example, will adopt the Galaxy Note 10's punch hole camera placement in the middle rather than in a corner. At the same time, however, it is introducing a new 3x2 rectangular camera bump that is sparking as much debate as the square ones on the iPhone 11 and the Pixel 4.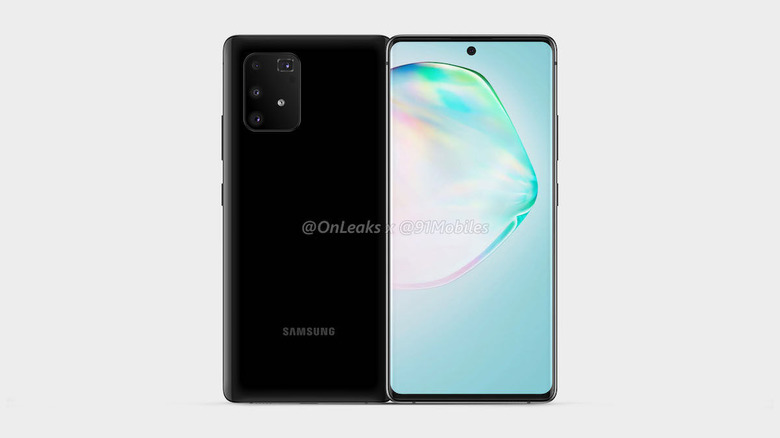 It might not be a one-off thing if the renders of the Galaxy A91 from 91mobiles and @OnLeaks are any indicator. To say that it looks almost exactly like a Galaxy S11 would be an understatement. It also suggests that Samsung may be settling down on this kind of design, at least for early 2020.
The gap between this Galaxy A91 and the Galaxy S11 might not be that big even in terms of specs. With a Snapdragon 855, 8 GB of RAM, 6.7-inch Full HD+ screen, and a triple camera setup, the Galaxy A91 could almost pass for a Galaxy S10 in Galaxy S11 clothing. That could actually be Samsung's goal but it does make deciding which phone to get in 2020 a lot harder.