Galaxy A9 Pro (2019) is the global version of Galaxy A8s outside of China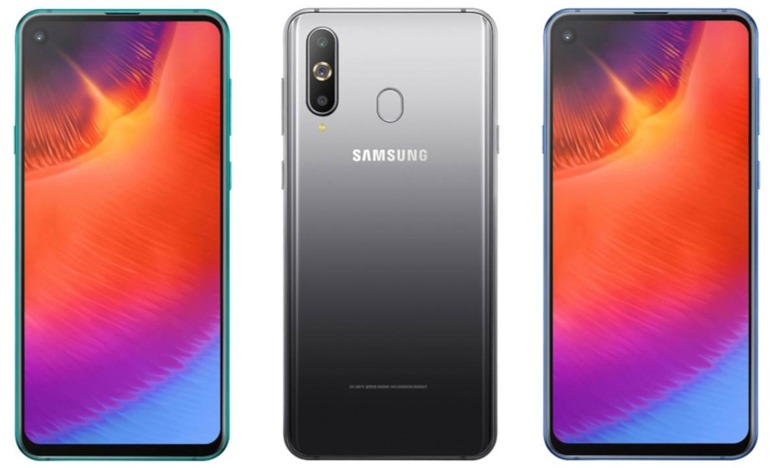 Samsung was slow to accept the inevitable and embrace the notch but when it finally did, it did so in a way few probably wished it did. It introduced the Infinity-O type screen that exchanged the notch for a circular cutout, a.k.a. the punch hole (or hole punch) camera. First to debut in the Galaxy A8s last month, the same eccentric design has now landed in Korea in the form of the Galaxy A9 Pro (2019).
Samsung calls the Galaxy A9 Pro the first Infinity-O phone, but didn't it already announce that in China last December? The answer is that they're both first. Or rather, they're pretty much the same phone anyway, with the Galaxy A8s being the China-only model and the Galaxy A9 making its way to other countries, starting with Korea.
That means all the specs you've probably read before apply here as well. That includes the 6 GB RAM, 128 GB storage, 3,400 mAh battery and, presumably, the same Snapdragon 710 processor. Samsung also notes that the Galaxy A9 Pro has a triple camera setup with a 24 megapixel main sensor, 10 megapixel telephoto camera with 2x zoom, and a 5 megapixel depth sensor.
The real star, however, is the 24 megapixel front camera hiding beneath that Infinity-O cutout. Samsung provides a ring light animation to indicate the camera's use. It probably also has the same swipe down gesture revealed recently to activate the camera app in selfie mode instantly.
Together with the quadruple-camera Galaxy A9, the Galaxy A9 Pro cements the image of the Galaxy A series as Samsung's testing ground for "innovative", a.k.a. experimental, features. Korean buyers who can spare 599,500 KRW ($533) can probably get a foretaste of what the upcoming Galaxy S10 will feel like.