Galaxy A6+ (2018) mixes Galaxy S9 features, Galaxy J design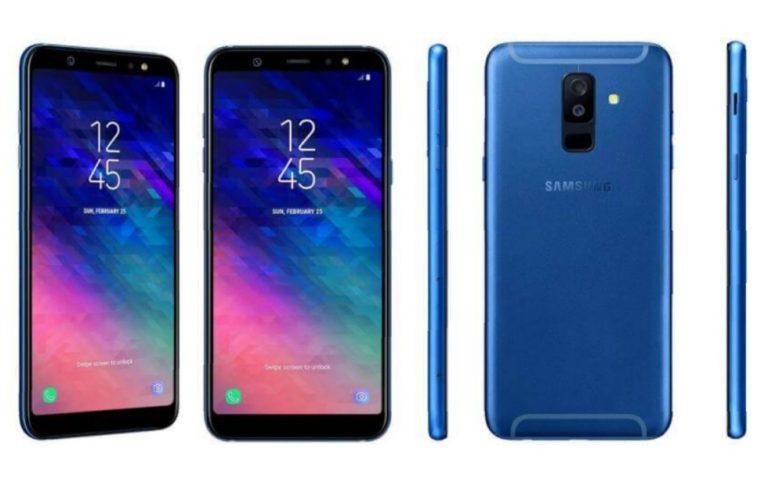 The Galaxy A series has traditionally followed the premium Galaxy S line in terms of design. This year, it seems that Samsung is mixing things up a bit, a least with the Galaxy S6 and S6+ 2018 models. In terms of looks, the Galaxy A6+ seems to take more after the entry-level Galaxy J phones. But, as they say, looks can be deceiving and the Galaxy A6+ (2018) definitely has a lot to remind you of this year's Samsung champ.
It seems that the Galaxy A6+ (2018) will be moving away from the glass back of its predecessors and siblings. Instead, it will be adopting the same metal back as the Galaxy J phones, complete with the very visible antenna lines. There's also quite some bezels on the front and some might see it as a step down from the Galaxy A's previous designs.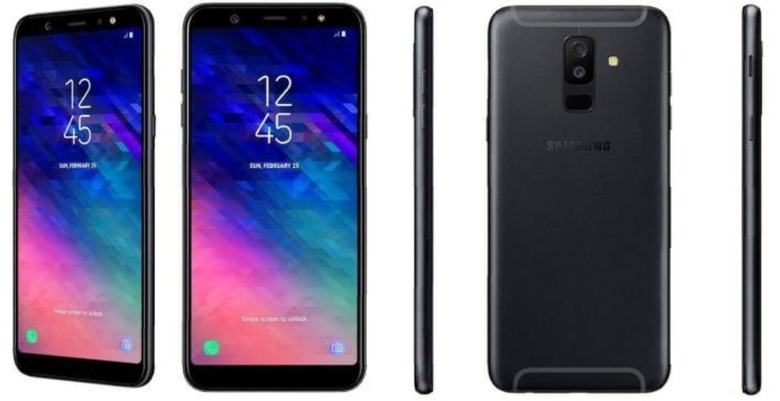 Fortunately, the similarities with the Galaxy J end there. On the front, the Galaxy A6+ (2018) sports an 18:9 2220x1080 Full HD+ screen, 5.6 inches on the Galaxy A6 (2018) and 6 inches on the larger A6+ model. No curved edges though, which is still the hallmark of the Galaxy S flagships.
It gets more interesting when you flip the phone over. For the first time, the Galaxy A line is getting a dual camera setup, at least for the Galaxy A6+ (2018). The Galaxy A6 still has only one camera. Either way, the design resembles the Galaxy S9's vertical arrangements, complete with fingerprint scanner below the camera.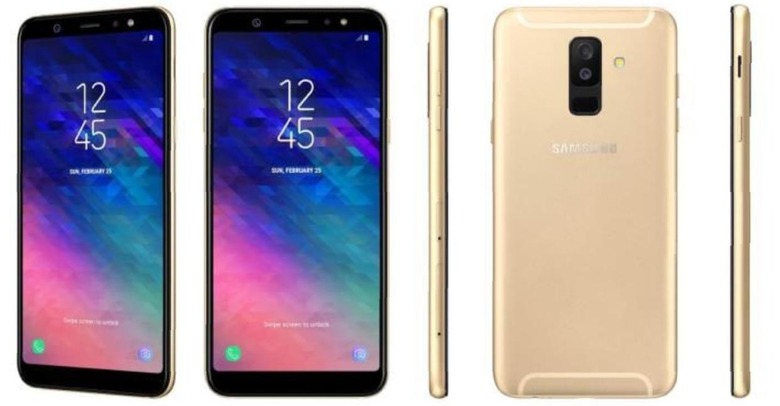 As for the rest of the specs, the Galaxy A6+ (2018) and its smaller sibling are expected to run on last year's Exynos 7870 processor, with 4 GB of RAM and 32 or 64 GB of expandable storage. Camera details are still unknown but, suffice it to say, the Galaxy A6+ (2018) could be a compelling offer for those who want a taste of the Galaxy S9+ without breaking their wallets.
VIA: WinFuture