Galaxy A 2017 series leak flaunts glass, waterproofing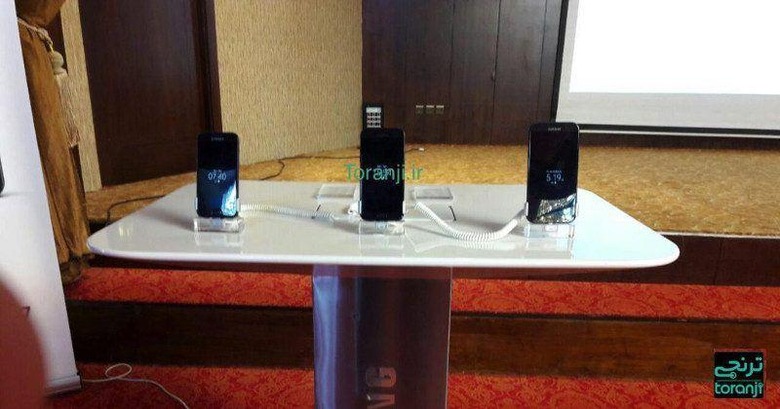 Samsung's Galaxy A line, prefigured by the lone Galaxy Alpha model, made a rather interesting proposition back then. It offered the same first class look, sometimes even build materials, of the manufacturer's flagship but hiding inside mid-range specs. As Samsung's flagships moved from metal to metal with glass, so did the Galaxy A. Confirming what was previously just speculation, a set of leaked photos reveal a truly stylish 2017 refresh with one added bonus: IP68 dust and water proofing.
Truth be told, water resistance is almost expected on high-end smartphones these days, but, as the Google Pixel proved, not everyone will go through pains to get IP68 rating. Especially for a non-premium device line. And yet, defying convention, Samsung is doing exactly that.
Samsung made a huge mistake when it failed to include waterproofing for the Galaxy S6 last year. It has corrected that in the Galaxy S7 and seems to also be going beyond the call of duty with the 2017 models of the Galaxy A series, the first of its family to have that feature. and not even just any waterproofing but the highest IP68 rating.
As for the specs, details are a bit scarce save for the Galaxy A7 (2017), on paper the highest, and largest, of the three. It sports a 5.7-inch 1080p screen, larger than last year's model, and is powered by an Exynos 7880 with 3 GB of RAM and 32 or 64 GB of storage. Another interesting aspect of the smartphone is that both front and rear cameras are noted to have 16 megapixel sensors, though the front one is also believed to have an f/1.9 aperture wide-angle lens. Definitely not standard fare for a mid-range device.
There is no word yet on when exactly Samsung plans on fully revealing the Galaxy A7 (2017), Galaxy A5 (2017), and Galaxy A3 (2017). But with two big tech events coming up in two months, it could very well be really soon now.
VIA: phoneArena