Gaikai Partners With WikiPad For "World's First Gaming Tablet"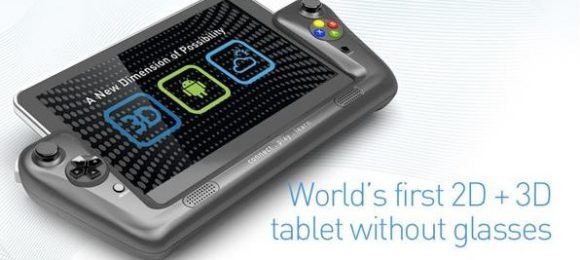 Gaikai, an OnLive competitor in the cloud gaming space, has announced that it is partnering with WikiPad to make the world's first gaming tablet. We've seen the WikiPad back at CES as a concept Android tablet designed to work with a hardware attachment for full ergonomic gaming controls on the go. It seemed like vaporware at the time, but now with a partnership with Gaikai, the gaming tablet may actually materialize.
Gaikai offers a game streaming service similar to OnLive and like similarly must tackle the issue of providing gamers more ergonomic controls when certain console games are transferred over to the touch-only tablet interface. OnLive sometimes offers a touch-control overlay and also offers a separate Bluetooth controller hardware that can connect to tablets. But the problem of ergonomics remain.
With WikiPad's hardware design, Gaikai may be able to provide a better solution. The WikiPad has a wrap-around attachment with full gaming controls, including two analog sticks. The tablet itself is also supposed to support both 2D and glasses-free 3D, while an optional accessory will let you use the WikiPad to play games on your TV.
[via Gaikai]