Gaikai console-quality Facebook games launch in beta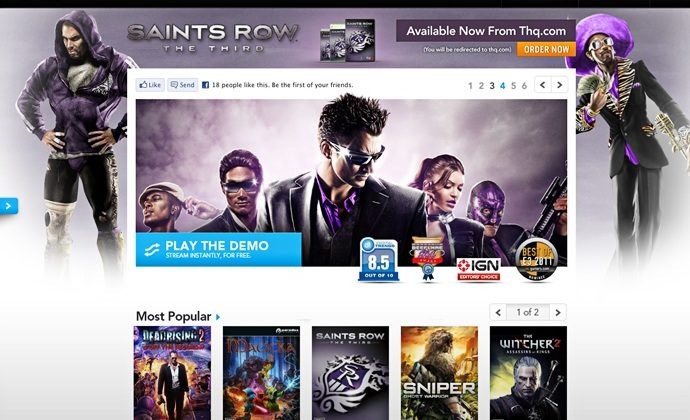 Step aside, Zynga. There's a new social game player in town, and this one isn't content to slap a bunch of cartoony characters on a screen and call it a game. Gaikai wants to take Facebook games to a new plateau, one that rivals the PS3, Xbox 360, and Wii. The question of whether or not Facebook users want that may bet yet to be determined, but it's a pretty ambitious and intriguing effort nevertheless.
Gaikai has tried to make a name for itself in the world of cloud gaming, offering high-end computer game experiences to players without requiring them to go out to the store and buy a game, or even spend time downloading the title. And arguably, if you want to deliver that kind of experience to gamers, there's one place that has a stronger and more appealing reach than any other platform – Facebook.
"People don't want to leave Facebook to play games – Zynga's phenomenal success is proof of that. Cloud Gaming means that the game doesn't need to be downloaded and run on your computer, it literally means the game runs out on the internet, in the cloud, with the experience being streamed to the players," said Gaikai CEO David Perry. Initial games in the beta launch include Saints Row: The Third, Dead Rising 2: Off the Record, Magicka, Sniper: Ghost Warrior, and Orcs Must Die.