G-Tech Fabric Keyboard Review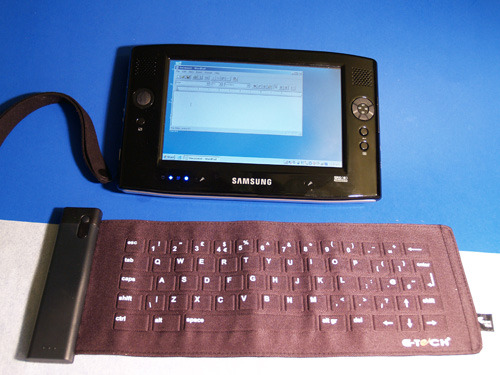 My thumbs aren't very big, but I still have a hard time mastering the art of thumb-typing on my teeny QWERTY-equipped gizmos. If you're a road warrior with the same problem, you ought to try out the G-Tech Fabric Keyboard. It is the ultimate in portability as its made of a durable and washable "smart" fabric and unrolls from the size of a plump twinkie into a full-size keyboard. It can connect to any Bluetooth enabled mobile device such as a PDA, smartphone, or UMPC. It runs on just two AAA batteries housed in a hard plastic compartment attached on one end that also houses the Bluetooth transceiver.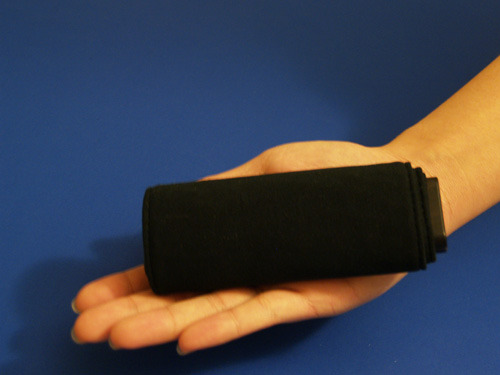 But for those who can only be satisfied with the physical depression of a traditional keyboard button, this flat fabric interface will be frustrating. The buttons aren't entirely flat nor sensitive enough for light-touch typing and they're not bumpy enough to feel much of a depression either. It took some time getting used to, but I definitely typed faster than I could ever with just my thumbs.
Priced at around $130, the G-Tech Fabric Keyboard is a worthy option if you have the need for a portable keyboard that's more durable than a folding plastic one. But most likely you'll want one just because its cool.
[rating:4/5]