G-Power turns BMW M6 into 987hp, 231mph monster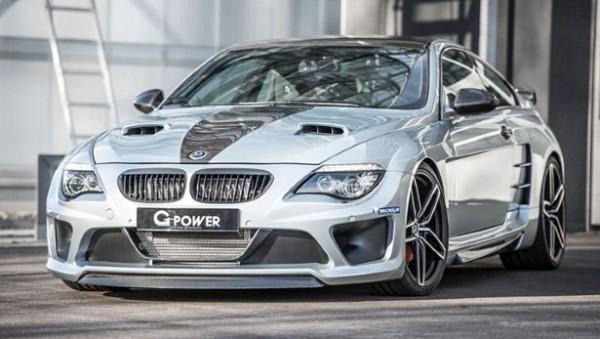 German performance car tuners G-Power have, somehow, managed to outdo themselves. The company often customizes BMW M5s with over 800 horsepower and easily capable of over 200 mph, but their latest project puts that to shame. They've dubbed it the "G6M V10 Hurricane S": a BMW M6 configured with a V-10 engine featuring 987bhp, and a top speed of 231 mph. G-Power says it's the most powerful car they've ever built, and that sounds about right.
The car was actually a commission job from a customer in the United Arab Emirates, requiring they send their own vehicle for the customization. What started out as a "normal" previous generation M6 with 507bhp has become what you see in the images here. The 5.0-liter V-10 engine was overhauled with a G-Power SK III supercharger, a cool-air intake system, and larger water, oil and charge air coolers.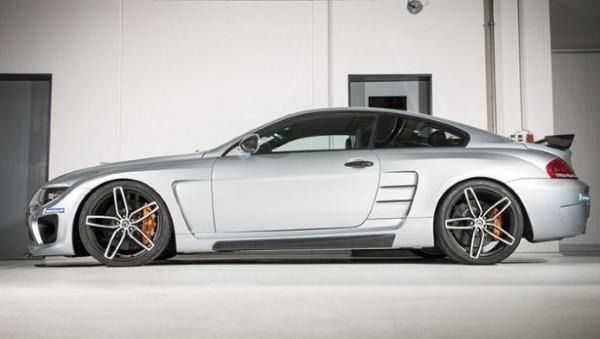 At the back is a lightweight racing-grade titanium exhaust system, which spits out a "subdued Formula One soundtrack." Too keep the driver on the road, and in one piece when unleashing that horsepower, the suspension has a fully adjustable coilover configuration, along with 400mm vented ceramic brakes. Those are fitted inside 21-inch forged alloy wheels.
Moving on to the more obvious body modifications, G-Power went with a wider body kit, and while some of those scoops, vents, and wings will help with aerodynamics, it certainly seems like there are other that are there just to "look cool." The inside has what you'd expect from a tuner like this, including leather and carbon fiber over nearly every surface, such as the seats and dashboard. The crowning jewel would have to be the owner's name on a plaque integrated into the LED light bar on the roof. Next to the G-Power name, of course.
The company has said they are open to offering this customization to other customers, however they will have to provide their own BMW M6, and the price is only available on request. And you know the rule, if you have to ask, you can't afford it.
SOURCE Top Gear