Fynd LTE tracker finds dogs, keys or kids in real-time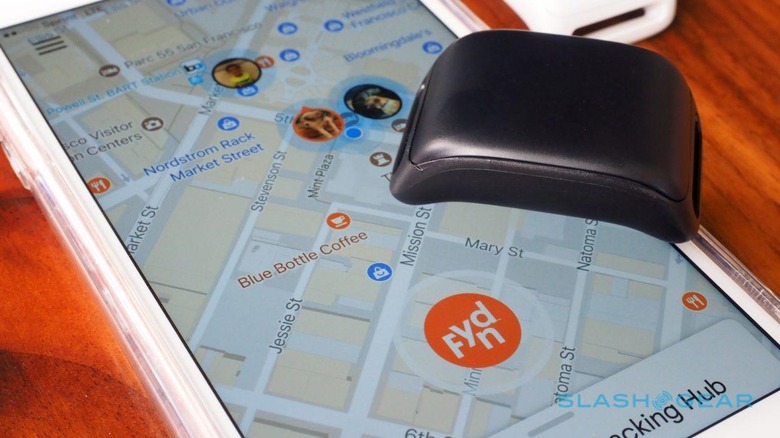 The
market may be growing, but startup Fynd thinks it can out-perform Tile, TrackR and others with its new 4G LTE tracker. Tracking dongles, which promise to help you find your keys, dog, or kids, are increasingly popular, but most rely on Bluetooth and that has some big issues. While it's low-power, Bluetooth doesn't have the service coverage that cellular radios offer.
Pairing GPS with a cellular radio gives you better service – no need to worry about having a phone nearby for Bluetooth to connect to – but the typical downsides are power. While cellular trackers have been offered before, they're usually bulky because of their big batteries, and expensive both to buy and to run.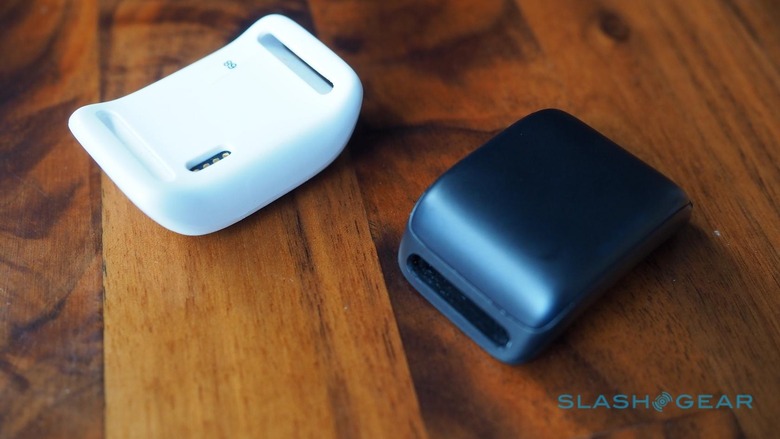 Neither is a criticism you could level at Fynd's tracker. It's not as small as Tile or TrackR's latest models, at 1.22 x 1.77 x 0.35 inches, but the rounded shape makes it pebble-like and unobtrusive. It's waterproof and has no visible controls to mess with: you just charge it up and attach it to whatever you want to track.
Inside, there's Qualcomm's Snapdragon Wear 1100 chipset, with a dual-core 1.2GHz processor, GPS, Bluetooth 4.0 and – most importantly – a low-power LTE Cat.1 modem. While you might think LTE would make the tracker power-hungry, in fact it's 10x more efficient than a 2G or 3G radio would be.
It means that, even with the Fynd's relatively small 210 mAh battery, you could see around five days of 4G LTE use before you need to recharge. If Fynd uses Bluetooth, meanwhile – which it will favor if your smartphone is within range – it will run for up to sixty days. Exactly how long it'll last depends on how frequently you have it set to automatically ping back its location.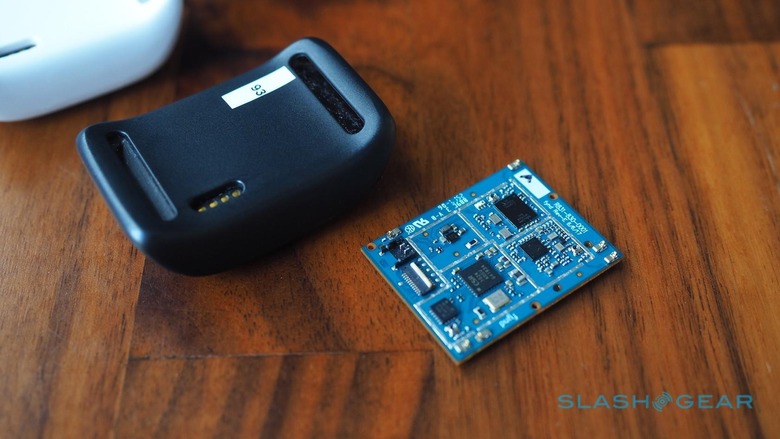 For instance, Fynd's chief technology officer Tom Harrah explained to me, if you had it set to ping back updates ever minute over LTE, you'd get about a day's use from the battery. Scale that back to more realistic updates, however, and you can stretch it out considerable. Fynd remains connected to the LTE network – the company has partnered with Sprint – and that allows for remote location checks to be triggered.
A standby mode, meanwhile, can see Fynd go into an extra low-power state. Harrah tells me it can last for up to a year in that mode, assuming the tracker is stationary, and only waking up when the accelerometer detects movement. That could be particularly useful for expensive items you don't use often, but would still want a warning if they were taken.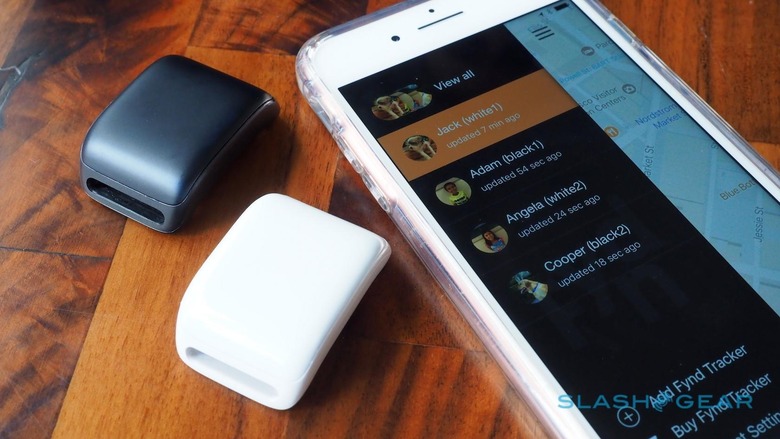 It's all accessed via the Fynd app for iOS and Android. That shows the last recorded position of each tracker you have access to on a map: you can tap the icon to get a current location. A single tracker's location can be shared with more than one person. Fynd is also recording temperature – for instance, it could potentially warn you if you've left your dog in the car and the temperature inside is rising to dangerous levels – and shows speed and direction. Amazon Alexa and Google Assistant support is in the pipeline, and there's geofencing support.
While the Snapdragon Wear 1100 is small, as is the battery, the big issue the Fynd team faced was the antenna. As other companies have discovered, the laws of physics are unrelenting when it comes to antenna design: you have to fit a certain amount in, else the radios just won't work.
Fynd's solution was a complex, 3D printed antenna which wraps all around the core components (Harrah didn't want me to take photos of it, sadly). It's than clad in an IP67 water and dust proof plastic shell, finished in either black, white, or blue. Lugs on either end allow it to be attached to a dog's collar or a child's wrist.
Assuming the crowdfunding goes to plan, Fynd has some other ideas. One, Harrah told me, is a battery leash for dogs: effectively a portable battery pack that charges the tracker with the leash itself acting as a cable. So, as long as walk your dog each day, you'd never have to worry about the battery being flat.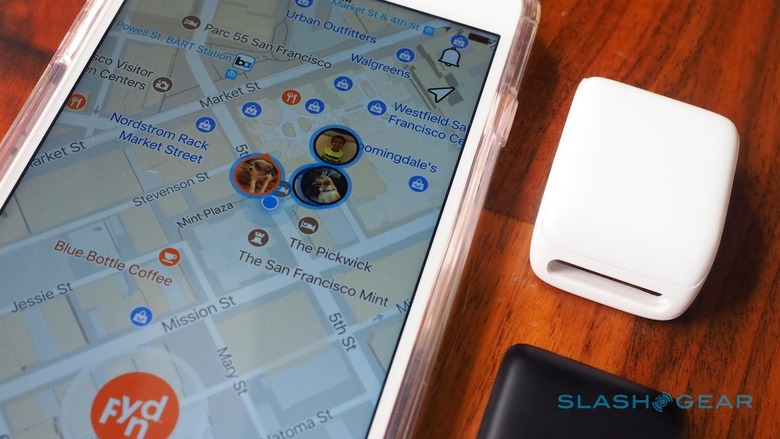 [Update: Fynd has asked us to remove mention of the company's future product plans, which Harrah had discussed while showing me the current-generation tracker]
Fynd will launch its Indiegogo project today, aiming to raise $30k. Backers will get the tracker for $60, a tidy cut from its $99.99 retail price. The subscription will be $2.99/mo; alternatively, you'll be able to pre-pay for a year of service at $23.88 (or $14 if you do so during the crowdfunding campaign). [Update: Fynd initially told us the service fee would be $1.99/mo, but it's actually $2.99/mo]
New Fynd units get 30 days of trial service, and come with a carabiner and charging cable. The company says it expects to ship in February 2018.
MORE