FXX-K Ferrari kinetic-hybrid runs 1036bhp - track-only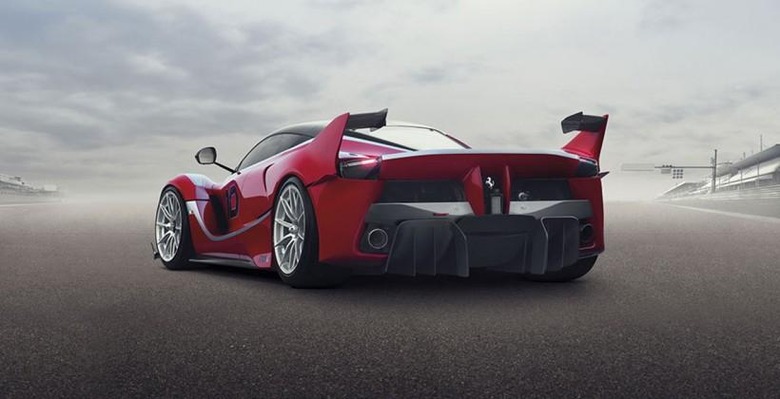 Ferrari's research and development program vehicle FXX-K was made based on the company's first hybrid, and it's being shown off this week as a "completely uncompromising" design. They suggest that this vehicle is "unfettered by homologation requirements and regulations" as it will never be used in competition. Because of this, a super-exclusive group of "Client-Test-Driver" will be working in a special test program over the next couple of years. And it'll come in red, of course, with bright stripes and the number 10 across its sides, so you know it's a beast.
This is the Ferarri FXX-K. The K stands for KERS kinetic energy recovery, a system "used to maximize performance on the track." At the bottom of this article, you'll see a short video presented by Ferrari on HY-KERS, the precursor to this FXX-K's system.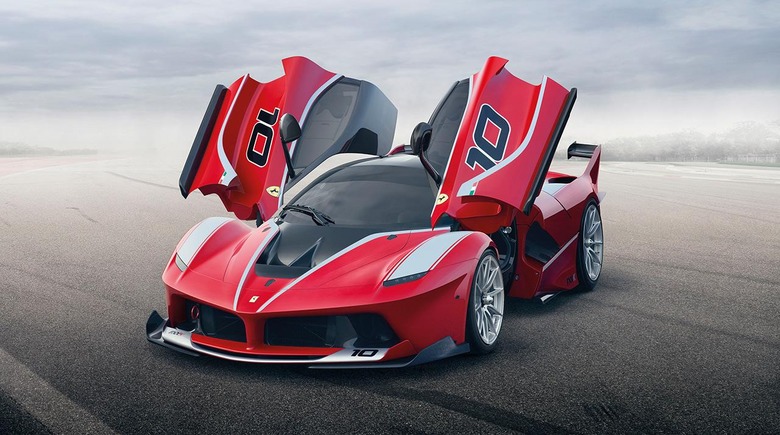 This vehicles overall power output is a whopping 1,050 cv. Of this, 860 cv (@9200 rpm) comes from the vehicle's conventional V12 engine, while the rest (190 cv) comes from its electric motor. Maximum revs roll at 9250 rpm.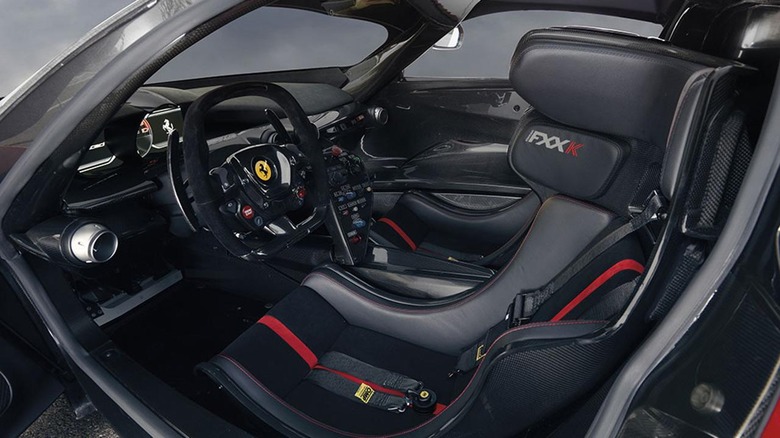 The FXX-K also delivers a maximum torque of over 900 Nm (664 ft lb), while V12 maximum torque is delivered at 750 Nm @ 6500 rpm (553 ft lb).
This vehicle is 4896 mm (196 inches) long, 2051 mm (81 inches) wide, and 1116 mm (44 inches) tall. Its wheelbase sits at 2650 mm (104 inches).

Ferrari also implemented their newest in aero balance concepts here, resulting in a downforce of 540 kg at 200 km/h. Smooth, active aerodynamics with electronic controls.
This system also implements ESC stability control, Performance anti blockage and system/electronic brake balance High perf ABS/EBD as well as E-Diff 3 and EF1-Trac (F1 electronic traction control integrated with its hybrid system).
This vehicle will be unveiled in full this month during the Finali Mondiali at the Yas Marina circuit in Abu Dhabi – December 14th – stay tuned!