F(x)tec Pro 1 QWERTY slider phone misses its July shipping date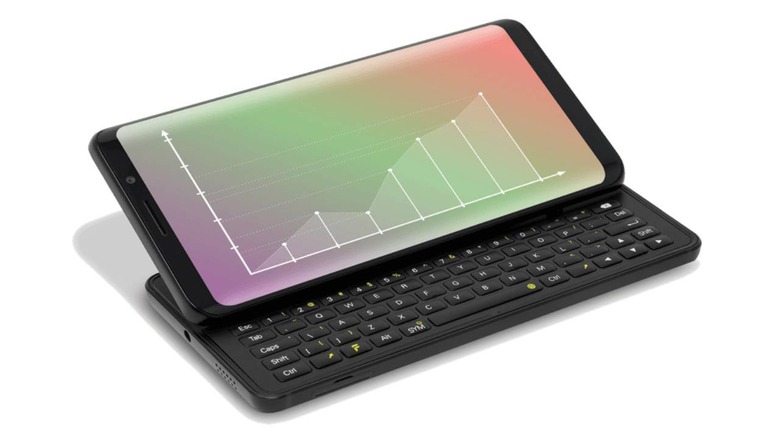 Making smartphones is difficult even for big companies like RED. How much more difficult it is, then, for startups who've had very little if almost no industry clout. And yet those are the things dreams are made of and for F(x)tec, a small delay of a few months isn't going to keep them down. That is indeed the current status of its inaugural phone, the F(x)tec Pro 1, whose design and functions will pull at techies' heartstrings, provided it actually ships at all.
The people behind the F(x)tec Pro 1 aren't complete newbies, though. They're the very people behind the Livermorium QWERTY slider for Motorola's Moto Mod system. The would-be product gathered positive feedback and support, including monetary ones, until Motorola itself pulled the plug from its Moto Mod program.
They banded together not to make a "one size fits all" accessory but a complete phone from the ground up. True, it sports specs that hailed from 2017 but, aside from the Snapdragon 835, they don't exactly look dated. Plus the appeal of a sliding QWERTY keyboard and the ability to install other operating systems like Jolla's Sailfish OS or LineageOS may be too good to resist for the mobile geek at heart.
The team promised a July launch date but that is obviously out of the question now. The phone does exist, as videos like the one below suggest. The F(x)tec Pro 1 prototype has been making rounds in events around the world but the startup has been silent about the launch of the device itself.
Word is that F(x)tec has been asking those who registered for pre-orders to be beta testers, hinting that a final release could be around the horizon, perhaps even in September as some suggest. However, there is also word that the company has started charging those people as well, which could spark no small amount of controversy if it ends up unable to ship the F(x)tec Pro 1 within a reasonable timeframe.