FXI Cotton Candy PC and Android-on-a-stick now shipping

We've heard about the FXI Cotton Candy a lot over the past year, but it still hasn't made it into the hands of users and developers. First detailed last year, we then received some hands-on back in February with the Android powered USB stick. Today however, we've learned this PC and Android 4.0 Ice Cream Sandwich on a thumb drive is shipping now for just $199.
The Cotton Candy has seen various delays, improvements, design changes and more. We've seen tons of lower quality and cheaper alternatives appear on the market in their absence, but they're finally ready to start shipping. Originally it was set to hit the market in March, but later that turned into May for developers and now it looks like the public can get their hands on these little miniature devices.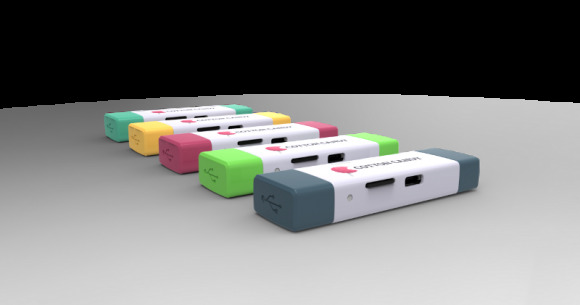 The new and improved Cotton Candy is still the size of a pack of gum, only the design is seriously improved. You'll get a dual-core ARM Cortex A9 CPU, ARM Mali-400MP GPU, WiFi b/g/n, Bluetooth 2.1 and a micro-SD slot. On each side are the ports consisting of USB and HDMI-out for all types of use. Streaming movies, Android, Games and more to a display and hooking up wireless mice and more. The options are pretty limitless.
It currently runs Android 4.0 Ice Cream Sandwich and we might even see Jelly Bean, as well as other Linux-based operating systems. The device doesn't support the Google Play Store either — so that's a thing. FXI is alerting those two pre-ordered that devices are shipping now, and they'll end the pre-order status for full store access starting October 1st. More details can be found at their website.
[via Liliputing]