Futuro House - Housing Of The Past And Present?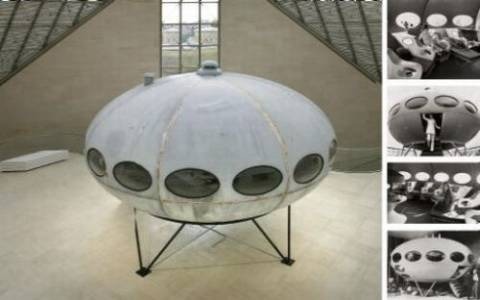 Today at Christie's in Paris this house was auctioned off. It was created by Finnish architect Matti Suuronen almost 40 years ago. It was first displayed in London in 1968 and more recently at the Luxembourg Museum of Modern Art.
It's oval windows and shape, along with a fold out walkway, give the impression of a spacecraft. It was designed with a Utopian theme, meaning mobility, leisure time and new materials were taken in effect. There are plans to use this as modular housing as it's light enough to air lifted and cheap enough to be mass produced.
Personally, I'm not sure whether I should be amazing or weirded out. Christie's expected to get around $222,200-$296,200 for it.
Futuro House to be Sold Off in Paris [via Born Rich]