Future iPhones may ditch the notch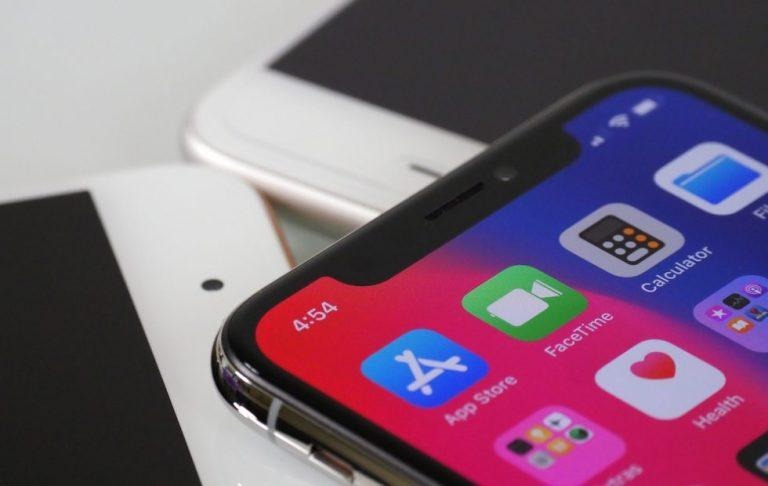 The notch on the iPhone X is a design feature that has garnered a lot of attention. Since the iPhone X's introduction, the notch has divided the Apple faithful, and now that MWC 2018 is in the books, its clear that it's inspiring competitors. Yet, at a time where the notch seems to be getting as much attention as it ever has, a new rumor claims that Apple is looking to move away from it.
That's according to Korean website ETnews, which has spoken to "industry representatives" who claim that Apple has decided to get rid of the notch in its 2019 iPhones. That means, assuming we see a successor to the iPhone X later this year, it'll still feature the notch, but it'll be the last one to do so. Come 2019, we could see an iPhone sporting a display that actually covers its entire face.
Of course, the notch isn't there just to make the iPhone X stand out. It's a necessity, as it allows space for things like the phone's receiver, front-facing camera, and dot projector. We can consider it a best of both worlds solution for Apple, allowing it to pack as much screen space onto the front of the device as possible while also carving out a little room for those sensors and speakers.
So, if Apple is going to get rid of the notch and have a display that actually stretches edge-to-edge, how is going to include all of that front-facing equipment that's currently on the iPhone X? ETNews' sources present a couple of solutions: Apple could either drill holes into the OLED displays, or it could include them through the use of a black matrix area within the displays themselves.
It'll be interesting to see what Apple does in its quest to rid its phones of the notch. For now, the notch is the best solution we have to combining front-facing sensors with edge-to-edge displays, but it's probably not going to be that way forever. Of course, another manufacturer could figure out a solution to the notch problem in the meantime, but given what we saw at MWC, the notch is here to stay for at least a little while.