Fusion-io ioFX workstation acceleration platform announced with 1.6 TB of storage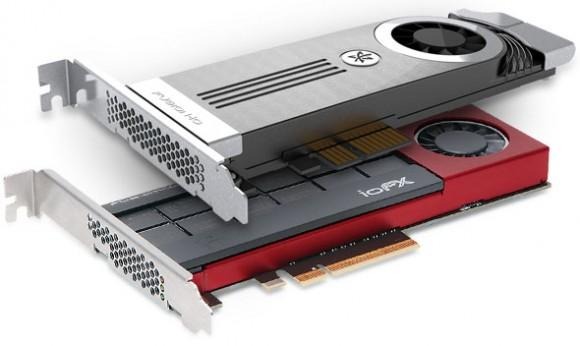 Fusion-io makes some of the most unique and interesting storage devices on the market today. The company makes storage devices that use solid-state storage rather than spinning magnetic platters. However, the storage devices offered by the manufacturer plug into PCI Express slots rather than traditional SATA ports.
The company aims its high-end ioFX workstation acceleration platform at professionals performing video editing, computer assisted design, 4K and stereoscopic television production. When this device originally launched it was available in a highest capacity of 420 GB. Fusion-io has now announced that it has a version available with 1.6 TB of storage capacity.
By using the PCI Express slot rather than a SATA port, the ioFX device is able to remove traditional data storage bottlenecks allowing for higher performance. The design allows for faster composite, edit, playback, and finish digital content completion thanks to higher speed and efficiency.
The manufacturer says the 1.6 TB Fusion ioFX storage device will be available this summer. The company isn't saying exactly how much the 1.6 TB version of the device will sell for. Considering that the 420 GB version of the same product is available for $1995, you can expect the 1.6 TB version to cost significantly more.
[via Fusion-io]