Fusion Garage's Joo Joo Hits FCC, Reveals Plenty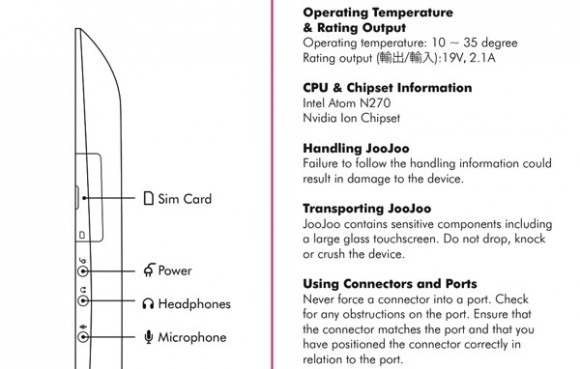 Remember the Joo Joo? Of course you do; we just covered it, after all. Letting you know that the future tablet from Fusion Garage got a bit of an upgrade in the User Interface department, before it's ultimate release later this month. But, you know what's better than knowing your latest gadget won't have a bland, boring desktop? Getting to look at its insides, thanks to some documents found in the FCC's databanks. And, believe it or not, the Joo Joo has some good things going for it.
First and foremost, we've got the NVIDIA Ion combined with Intel's Atom N270. Second, despite the fact we've heard from Fusion Garage themselves that the Joo Joo won't be shipping at the end of March with 3G on board, the FCC reveals that there is indeed a 3G card in there, so maybe something is changing. However, while we love the combination of Ion and the Atom N270, we have to admit that we're not really sure the battery life is going to be anything to write home about. While the Joo Joo's main competition is primed at a 10 hour battery life, there's some speculation going around that the Joo Joo will barely make 5.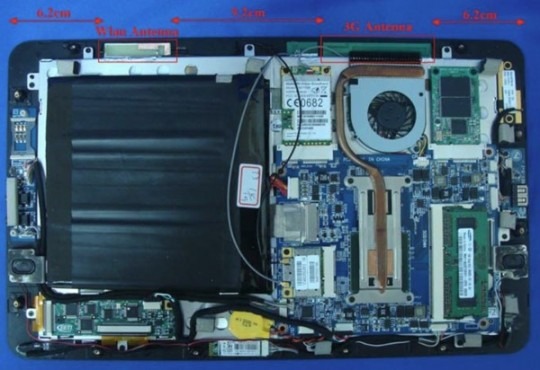 It's going to just be a few short weeks before Fusion Garage unleashes their tablet, so before long we'll be able to give you all the gory details, instead of banking on FCC documentation. Though, after seeing the upgraded User Interface and knowing that an application store of some sort is shipping with the fully HD-capable tablet makes our hearts flutter a bit. Essentially, we just can't wait to get our hands on a new gadget.
[via Engadget]