Funko Fortnite toys and collectibles arrive this holiday season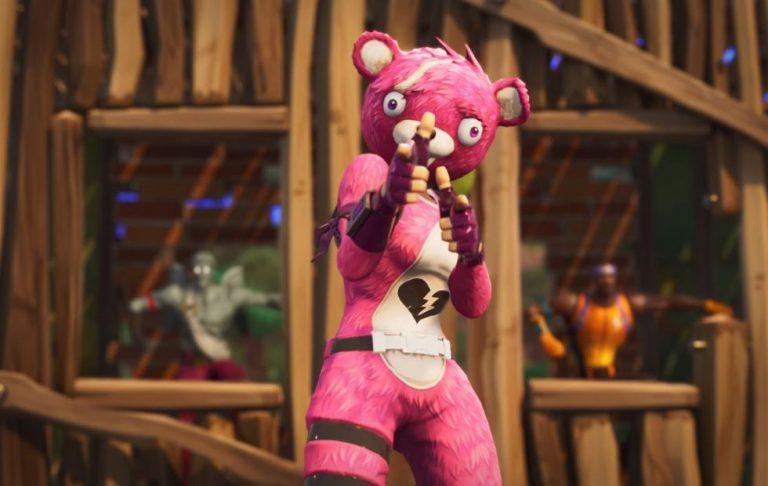 Toy company Funko, perhaps best known for its Pop! figurines, has announced a new deal with Epic Games that will add Fortnite items to its catalog. The company already offers toys based on popular video games, movies, and more, including Blizzard's Overwatch and Star Wars. Funko's Fortnite lineup will include collectibles, but some details are still missing.
According to Funko, which announced the deal this morning, it will be creating Fortnite-branded items under its Pop! brand, as well as 5 Star figures, Vynl, Pint Size Heroes, items like clothes and keychains, and other unspecified things.
A total of more than ten different product lines are planned, some of them set to offer collectibles that will appeal to hardcore game fans. This will be the first time Fortnite clothing, toys, and accessories will be available to purchase. Unfortunately, Funko didn't reveal images of any of its planned items.
The upcoming toys and other items will be available to purchase in time for the 2018 holiday season; they'll be created in collaboration with Epic. Talking about the new deal is Funko CEO Brian Mariotti, who said:
This collection will be a true celebration of Fortnite's incredible popularity and cultural significance, and we believe our Funko Fortnite collectibles will strongly resonate with fans of the game ... Ultimately our goal is to create a powerful merchandise strategy for the Fortnite™ brand, as well as bring these amazing collectibles to fans around the world.
SOURCE: Global Newswire