Full-Body X-ray scanners banned in Europe airports, TSA comments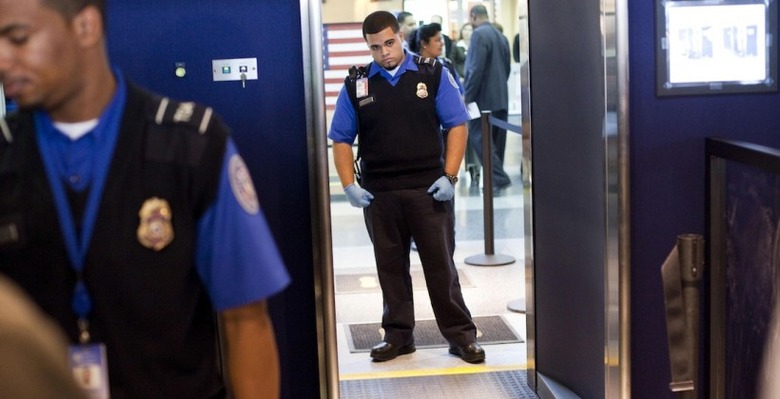 Airport security has always been an issue since airlines became widely used, but it was the events of 9/11/01 here in the USA that brought on such measures as the full-body x-ray scanners being called unsafe this week by airport authorities across Europe. I'll try not to get too into the theories on how these devices cause cancer and haven't been tested properly outside what's presented in the facts here, but DO know this: European authorities have just this week decided that these X-ray machines form a risk to passenger's health and safety to the point that they cannot be used. USA's TSA is not pleased.
What these scanners do, if you've never heard of them before, is employ ionizing radiation to see through the clothes a person is wearing. What the creators of these scanners argue is that a single scan douses the person being scanned in such a small dose that it's acceptable. Here in the USA, it has been deemed acceptable and the scanners continue to be newly employed throughout the country. Just a couple weeks ago your humble narrator was scanned once in Minneapolis and once in New York City – zapped!
TSA officials in the USA have responded by saying that the scanners have been through "rigorous testing" and that the've found over 300 "dangerous and illegal items" in the time they've been active. Have a peek at TSA spokesman Mike McCarthy's comment here:
"As one of our many layers of security, TSA deploys the most advanced technology available to provide the best opportunity to detect dangerous items, such as explosives. We rigorously test our technology to ensure it meets our high detection and safety standards before it is placed in airports. Since January 2010, advanced imaging technology has detected more than 300 dangerous or illegal items on passengers in U.S. airports nationwide." – TSA
That comforting enough to you, or will you be opting for the handsy pat-down from now on? The new European Commission policy deployed this week has the UK able to complete a trial of the X-ray scanners but will not be allowed to have them deployed on a permanent basis once the trial is over. Helen Kearns, spokeswoman for the European transport commissioner, Siim Kallas noted the following:
"These new rules ensure that where this technology is used it will be covered by EU-wide standards on detection capability as well as strict safeguards to protect health and fundamental rights." – Kearns for Kallas
While there are two different technologies being used for full-body scanners at the moment here in the USA, that being the X-ray scanner, aka backscatter, and the millimeter-wave scanner. Our understanding is that neither will be allowed on a permanent basis under the European transport law.
[via Propublica]