Fujitsu's UMPC To Launch Later This Year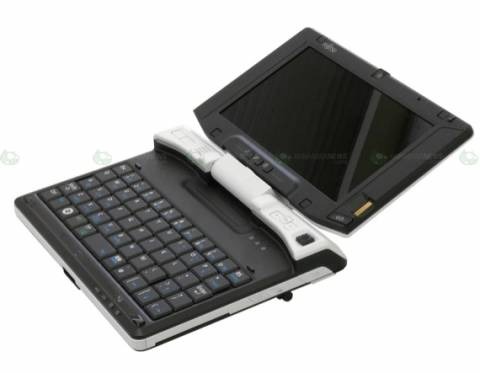 We caught a glimpse of the little bugger in Linda Epstein's WinHEC coverage, but now thanks to Akihabara there're some lovely new photos of Fujitsu's dinky UMPC to ogle over.  As a design it's certainly busier than rivals, who have instead gone the "sleek slate" route, but the tiny-convertible form-factor is bound to win some appreciation from traditional notebook users looking to downsize.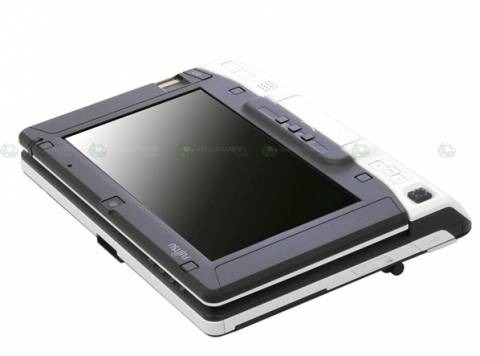 They'll have to be prepared to downsize their power expectations, too, however; with an Intel Sealy 800MHz processor, 1GB of RAM and a 40GB hard-drive, this won't be the machine for heavy-duty number-crunching or gaming, nor will their eyes thank them for prolonged squinting at the 5.6-inch, 1024 x 600 display.  Mobile pros, however, will weep tears of untold joy at the promised seven hours of battery life, plus travel-computing friendly features like the biometric fingerprint scanner, wireless networking and two cameras (presumably one for video calls and another for traditional photos).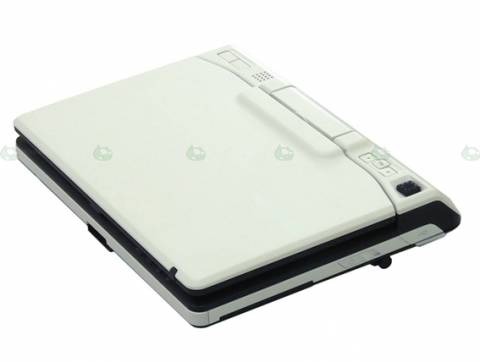 The UMPC will come with Windows Vista Business, and should launch later this year.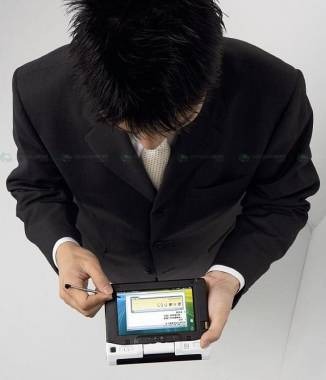 Feast your eyes on the Fujitsu UMPC[Akihabara News]