Fujitsu's Super-Compact LifeBook On Sale As U810 In US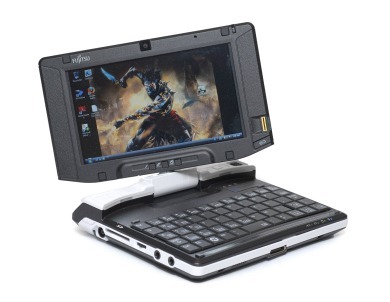 Fujitsu's smallest laptop, the convertible tablet formerly known as the U1010, has just gone on sale in the US as the LifeBook U810.  If you remember, this is the ultra-portable device that CNET Asia's Edvarcl Heng toted merrily on trains and was so enamoured with; it packs a low-voltage 800MHz Intel A110 CPU, 1GB of RAM and a 40GB hard-drive with a choice of Vista or XP Tablet Edition to take advantage of the passive 5.6-inch touchscreen.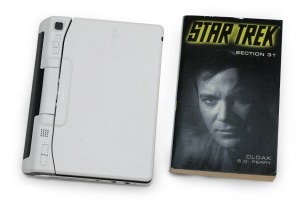 Small as the U810 may be, the price isn't exactly tiny.  Two prebuilt versions are available, priced at $999 and $1,099, with the key difference being the version of Vista supplied (Home Premium or Business, respectively) and the software bundle.  It's estimated to start shipping by the end of this month, complete with a one-year international warranty.
LifeBook U810 Product Page [Fujitsu]