Fujitsu unveils new Lifebook U772 and UH572 ultrabooks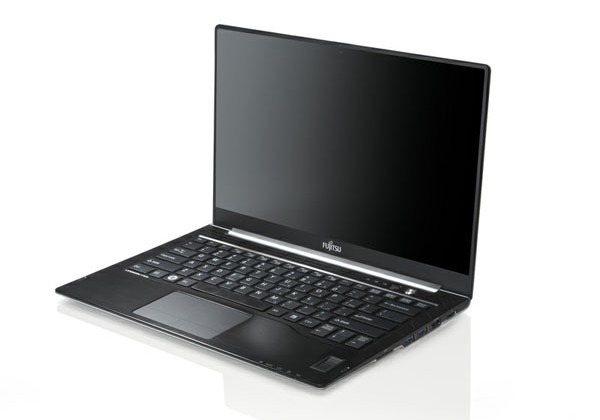 has rolled out some new ultrabook computers aimed at consumers and business pros. The two ultrabooks include the 14-inch Lifebook U772 that has a frameless WXGA HD Crystal View display. The ultrabook also supports an optional port replicator for easy docking connecting to an external monitor, mouse, and keyboard. The ultrabook is only .69-inches thick and weighs 3.15 pounds.
The ultrabook promises seven hours of battery life and can be had with Intel Core i5 or i7 processors. Optional 3G connectivity will be offered in Q3 of 2012. The machine can be customized with multiple options for RAM, storage, and processor making the price vary greatly. It does have integrated web cam. The Lifebook UH572 ultrabook is another new offering from Fujitsu and is powered by Intel Core i5 processors. It has a .71-inch profile and weighs 3.5 pounds.
Fujitsu promises a battery life of six hours and this ultrabook has integrated Wireless Display technology. The U772 ultrabook also has Intel vPro technology, Trusted Platform Module, and a fingerprint reader. Graphics for both ultrabooks are via Intel HD Graphics 4000, both have three USB ports and HDMI output along with memory card readers. The U772 ultrabook will start at $1149 with the UH572 starting at $999.