Fujitsu U2010 UMPC clears FCC as U820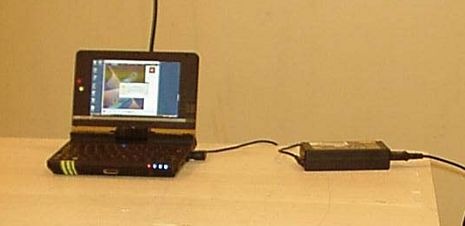 Fujitsu's U2010, the convertible UMPC based on Intel's Atom CPU, has made it to the FCC with a few testing photos and a new name.  As could have been predicted the UMPC will launch in the US as the U820, where it will have a 5.6-inch, 1,280 x 800 resolution touchscreen and six-row QWERTY keyboard.  Given that the FCC label claims the U820 "contains UMTS" it looks as though the devices 3G WWAN modem has made it over too.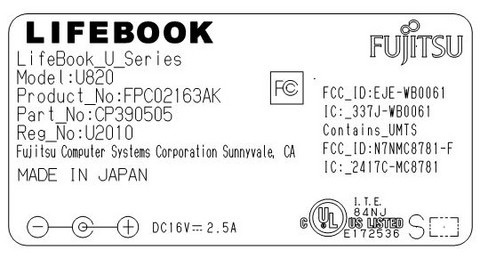 Using the Z530 Atom CPU with 1GB of RAM, the U820 will have WiFi a/b/g/n and optional Bluetooth, together with 10/100 ethernet.  Storage is via a 1.8-inch 4,200rpm hard-drive, and expandable with built-in SD and CF slots. 
There's also a built-in mono speaker and digital microphone, together with a single USB 2.0 port on the UMPC itself.  The docking station gets four USB 2.0 ports, one VGA and one LAN port.  The standard battery is a mere 2-cell 2900mAh unit, whereas the extended battery is a 4-cell 5800mAh version.
No word on price or availability in the US, although its predecessor, the Fujitsu U810, currently starts at around $999.
[via Engadget]