Fujitsu STYLISTIC Q550 Slate PC gets official launch date and price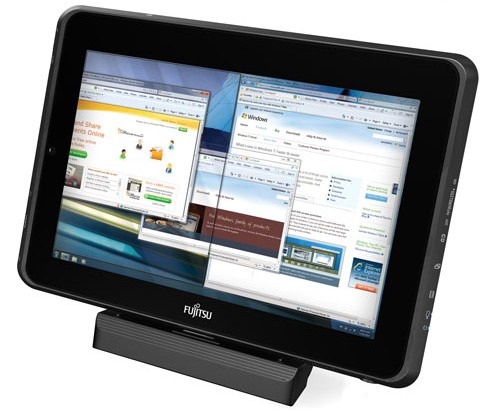 Back at the end of January Fujitsu offered up a video on YouTube where it talked about the new Q550 Slate computer and said that the machine was as obvious as a hammer. Fujitsu is now offering up more details on the Q550 including a price and the launch window along with full specs.
The STYLISTIC Q550 Slate is aimed at use in all sorts of settings from the office to the hospital and industry. The Q550 has a 10.1-inch screen that is LED backlit and uses IPS tech. The machine has WLAN, Bluetooth, and optional mobile broadband. The Q550 runs an Atom processor and uses Windows 7 Pro 32-bit with 2GB of onboard memory.
The screen is anti-glare and will accept pen input and capacitive multi-touch as well. Portability is important and the tablet weighs a bit more than 1.5 pounds according to Fujitsu making it very portable. The battery is user removable and two or four cell options are available. Other features include cameras on front and rear, USB slots, HDMI out, audio out, a dock connector, VESA mounting support, and optional Gobi 3000 with GPS. Shipping is set for this spring with pricing starting at under $800.