Fujitsu Stylistic Q335 is an 8-inch Windows tablet for the enterprise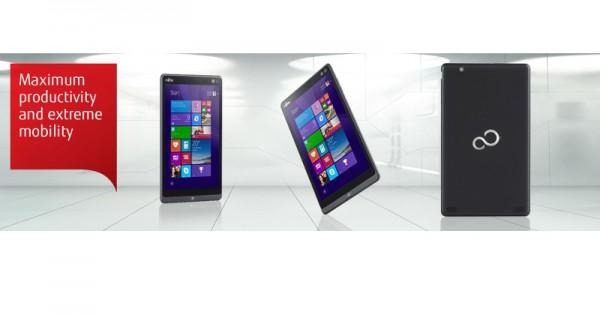 Ever since Microsoft opened the licensing doors, Windows 8 tablets have started coming in all shapes, sizes, and prices. Even major OEMs are scrambling to fill their low end portfolio with budget Windows tablets. But just because they're low key doesn't mean they can't be used for more serious cases. That is what Fujitsu is trying to sell with its new Stylistic Q335, a "mini" tablet that may be small in size and even in specs but was designed with business use in mind.
In terms of hardware features, the Stylistic Q335 is what you might describe as a mid-range Windows tablet. It is powered by a quad-core Intel Atom Z3735F, which runs up to 1.83 GHz. RAM is at 2 GB. The display is a rather handy 8-inch screen with a WXGA resolution of 1280x800. The rear camera is a 5 megapixel one standard for low end tablets and the front is a rather strange 1.28 megapixels. As usual with tablets in this category, the internal storage is rather limited, 64 GB only in fact. The tablet does have a microSD card slot for for added storage, but the problem will always be the core Windows installation.
Despite those somewhat mediocre specs, Fujitsu is selling a few of the Stylistic Q335's standout features designed for the enterprise. Primary among this is the Trusted Platform Module embedded inside, which should make it more enticing for businesses. The included capacitive stylus (sadly not an active digitizer) makes the tablet useful for handwriting and scribbling. An attachable keyboard also boosts the productivity value of the device. Fujitsu is also making available cover accessories, including a folio cover and a TPU case with a handstrap for more rugged scenarios.
The Fujitsu Stylistic Q335 comes with two Windows 8 options.. On the one hand, you can get Windows 8.1 with Bing, which includes one year subscription to Microsoft Office 365. Alternatively, buyers can opt for Windows 8.1 Pro. Both come in 32-bit versions. The tablet will be available mid-January 2015, with price tags varying by model and configuration.
VIA: Liliputing