Fujitsu outs Lifebook T580 convertible tablet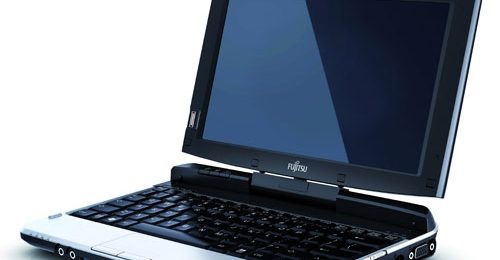 Fujitsu has announced a new notebook that converts into a tablet called the Lifebook T580. The new tablet machine has a 10.1-inch screen and gets a pair of USB ports, SD card reader, SmartCard reader, a webcam, and outputs for VGA and HDMI.
The machine weighs in at 1.4kg and the screen rotates allowing the tablet to be used like a netbook as well. The screen is LED backlit and the machine has an ambient light sensor to automatically adjust screen brightness depending on the environment to save battery power.
Other features include optional embedded 3G/UMTS combined with GPS, WiFi, and Bluetooth. The machine is sized like a netbook but gets an Intel Core processor rather than the lower power Atom. Pricing will vary by region says Fujitsu with availability set for November around the world.