Fujitsu M532 tablet surfaces on video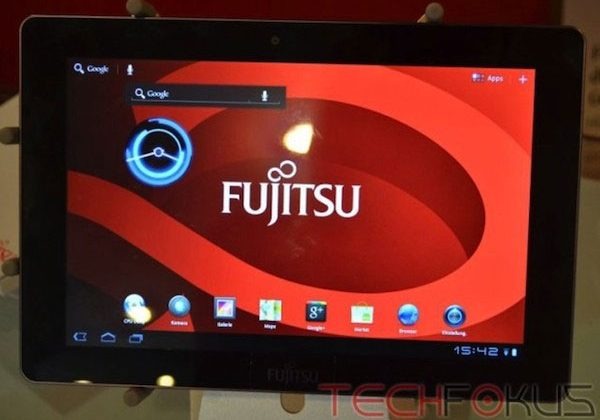 Fujitsu doesn't have a huge name in the retail market here in the US, but overseas it is a much more common brand. In the US, the Fujitsu line of hardware is typically seen in the professional environment more than the consumer space. Fujitsu tablets and notebooks seem to be big in the healthcare industry inside the US. A new tablet has surfaced on video called the Fujitsu Stylistic M532 that may be heading to the consumer market in America.
Apparently, the little beastie runs Tegra 3 under the hood and packs Android 4.0 ICS for the operating system. The tablet is apparently going to launch in the US come May. The screen is a 1280 x 800 resolution unit measuring 10.1-inches. The tablet has 16GB of onboard storage, which will be enough for many users. If you need more it has a microSD card slot, it also rocks a SIM card slot.
The front camera is a 3MP unit with a rear camera packing in 8MP resolution. The price for the tablet is thought to be in the area of $630. I see nothing here that will make this tablet a success at that over $600 price. Fujitsu's M532 is in with some stiff competition in the over $600 price category for tablets. Check out the video below and see for yourself.
[
Engadget]