Fujitsu LifeBook T901 Tablet PC Hits U.S.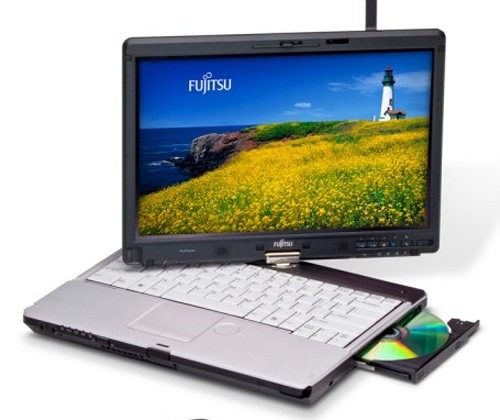 Now if you love the idea of the ASUS Eee Pad Transformer, a sort of convertible tablet and notebook combo, but you can't make the switch from a traditional Windows platform to the Android platform, then tablet PCs may be a good option right now. You might take a gander at Fujitsu's LifeBook T901 that just went on sale in the U.S.
The Fujitsu LifeBook T901 features NVIDIA's Optimus hybrid graphics technology and a 2.5GHz Core i5 processor. It has 2GB RAM, a 250GB hard drive protected by a shock sensor, and a dual-layer DVD burner. Its 13.3-inch touchscreen LCD display has a 1280 x 758 resolution and can also support five-finger capacitive multitouch with the $100 addition of a dual digitizer.
The modular bay also allows you to hook up either a secondary battery or a hard drive. There is also an integrated fingerprint reader for added security. It comes preloaded with Windows 7 Professional, with support for WiFi, Bluetooth, a webcam, dual microphones, and an HDMI output. Pricing starts at $1,899.
[via Electronista]