Fujitsu designs wireless high-efficiency multiple device charging system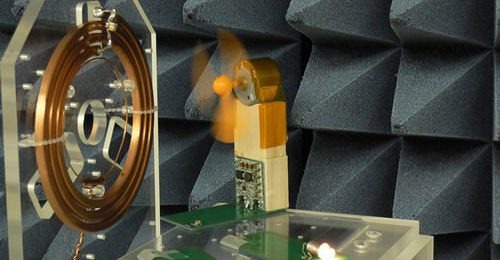 There are lots of charging systems on the market today that are able to charge small gadgets like smartphones using magnetic induction. Fujitsu has announced a new development in wireless recharging technology that will allow the charging of multiple devices at the same time without needing wires using magnetic resonance.
Fujitsu's new tech allows designers of wireless charging solutions to significantly reduce the time it takes to design transmitters and receivers for magnetic resonance charging. The new tech includes a magnetic field analysis simulator that analyzes the coil model and a specialized circuit simulator to analyze resonance conditions. The tech allows the design of wireless chargers for multiple transmitters and receivers at once with different coil sizes.
The tech also allows the charging system to automatically match the designer resonance requirements of the device being charged for efficiency. Fujitsu says that its tech will allow the design of wireless charging systems with 85% efficiency regardless of the position in reference to the transmitter. In testing Fujitsu was able to charge three devices in 10 minutes, which is about 1/150th of the time it had taken with previous tech. Fujitsu hopes to bring chargers with the tech to market by 2012.