Fujitsu debuts new PRIMEHPC FX10 supercomputer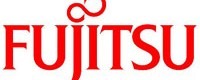 Fujitsu has a new supercomputer that is available all around the world as of today. The supercomputer has some very serious performance with a speed capable of scaling to 23.2 petaflops. Fujitsu has developed the supercomputer from the processors down to the middleware for reliability and operability says the company.
The machine can be scaled up to a 1,024 rack configuration to reach the 23.2 petaflop performance level. Fujitsu is aiming the machine at things like drug development, disaster prevention and mitigation and other research that demands high performance from the computer. The processors inside the machine are SPARC64 IXfx units.
Each of the processors has 16 cores and uses water cooling to maximize the performance per watt with standalone performance levels of 236.5 gigaflops and a performance per watt of over 2 gigaflops. Each node of the supercomputer can pack in 32GB or 64GB of RAM with memory bandwidth of 85GB/s. The supercomputers will start shipping in January with a goal of 50 systems sold over the next three years.