Fujitsu Celsius H730 Laptop Launches With Palm-Based Vein Authentication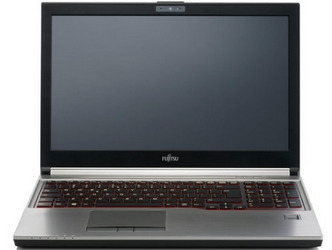 Biometric security in and of itself is nothing new, but Fujitsu has launched a laptop that takes a new spin on an old idea. The Fujitsu Celsius H730 laptop is the first of its kind to offer palm-based vein authentication, with the laptop's security elements scanning the otherwise invisible vein pattern in one's hand, which is unique to every person.
This technology is called, aptly enough, PalmSecure, and it is not a new technology for the company, which offers multiple sensors for it on the market. Rather, the Celsius is the first laptop available that features this technology, which is contact-less and works via near-IR rays that are absorbed by the hemoglobin in one's veins. Using image recognition and similar tech, the veins appear black when scanned, allowing the laptop to detect the unique pattern and grant authorization.
The owner's vein pattern must be pre-registered into the system, obviously, with all subsequent authorizations being compared to it. Fujitsu promises that its PalmSecure technology has an extremely low false acceptance rate of 0.00008-percent, and because the authorization token is one's own body part, having someone get around the security system is near impossible.
As far as other specifications go, the laptop is otherwise fairly average, with a 15-inch display and a 3.8GHz Intel Core i7 under the hood. The memory can go up to a very high 32GB, graphics come by way of an NVIDIA Quadro, and storage can be in the form of either a hybrid drive or an SSD, user dependent. The laptop will launch in Europe next month starting at £1330, with no word on a US release.
SOURCE: Tech Week Europe