Fujitsu Amilo Mini Ui 3520 netbook reviewed: flexible, and not in the good way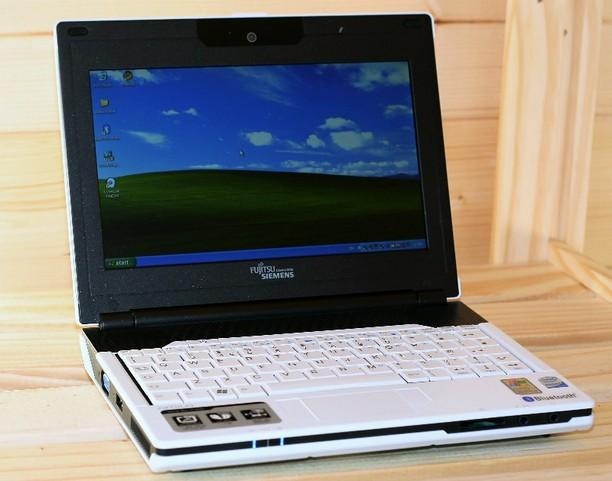 Fujitsu's Amilo Mini Ui 3520 was the little netbook that shouldn't have existed.  Denied by its makers until what seemed like seconds before the official announcement, you could be forgiven for thinking that this distinctive budget ultraportable would bring something seriously impressive to the netbook game.  Pocket-lint have been putting the Mini Ui 3520 through its paces, and it sounds like the initial concerns were legitimate: the netbook encounters some real stumbles in usability.
The biggest culprit is the keyboard, which flexes and ripples when typing.  That's compounded by vertical mouse buttons that look to be even more frustrating by virtue of the angular-bite Fujitsu's designers took out of them.  Battery life, too, isn't all that impressive, amounting to 2.5hrs with WiFi turned on.  It's not all bad, though - the anti-glare screen does its job well, the netbook runs cool and quiet, and the keyboard layout itself is good – plus the ExpressCard slot goes some way to make up for the absence of an integrated 3G modem.
Unfortunately, in a segment where for practical purposes the hardware specs of one machine are the same as all the rest, little things like keyboard flex add up to a big differentiating factor.  That factor doubles when we're talking netbooks, as size constraints make it a significant consideration for new owners.  Pocket-lint find other reasons to question the Amilo Mini Ui 3520, but personally the bendy 'board discounts it for me straight away.