Fujitsu 8.9-inch netbook photos leak: €400 and due this Fall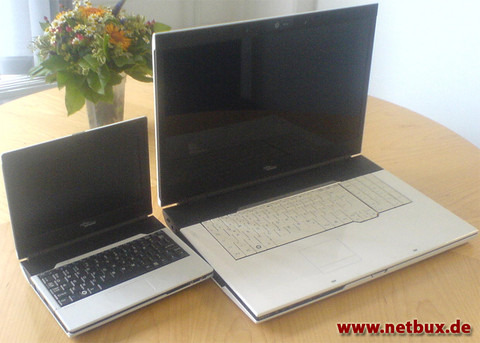 ASUS has shown that there's money to be made in the budget ultraportable segment, and the latest to eye it up is Fujitsu.  Photos showing the company's prototype next to a 17-inch Amilo notebook have leaked, and while we've nothing so detailed as actual specifications, we do know that uses an 8.9-inch display, will be priced at around €400 ($640) and arrive in the Fall.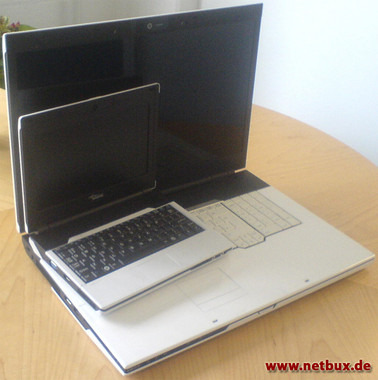 The presence of a Windows key on the keyboard suggests that a Microsoft OS (likely XP Home) will be present, and if the rest of the market is anything to go by it's a fair assumption that Intel's Atom processor will be under the hood.  It remains to be seen whether Fujitsu go with solid-state storage or stick to a traditional hard-drive, or alternatively offer both.
One stumbling block for them, assuming the US price doesn't take a tumble from the quick exchange above, is cost.  It's tough to say whether the netbook market is saturated or still has room, but one thing that's certain is that customers want their budget ultraportables for budget prices.
[via Gadgetell]