Fujifilm Z200fd & A850 point-&-shoot digicams announced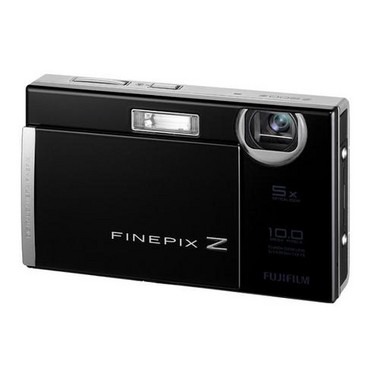 Fujifilm have updated both their Z-series and A-series of digital cameras with the FinePix Z200fd and the FinePix A850.  The Z200fd has a slick metal body, 10-megapixel CCD and 5x optical zoom.  Meanwhile the 8.1-megapixel A850 has a 3x Fujinon optical zoom, ISO 800 sensitivity and image stabilization.  Sadly the company hasn't done much for the A850's appearance; compared to what's on offer from rivals (and in fact compared to Fujifilm's own Z200fd), it looks quite bland and uninteresting.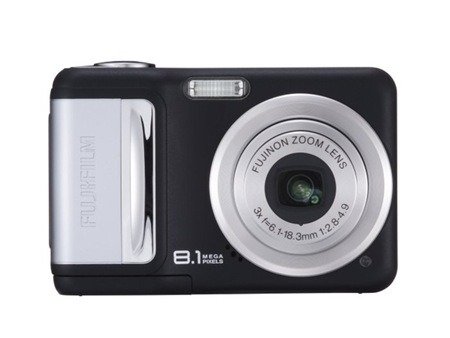 Still, you'll probably be too busy fathoming the fourteen scene modes and 30fps video capture to be too bothered by the appearance.  A 2.5-inch LCD does for shot framing, and there's 24MB of onboard memory augmented via SD/SDHC memory card.  Usefully, the A850 will run off two normal AA batteries, great if you're stuck without a power supply while on holiday.  Frankly this isn't going to set the world alight, but it could be a decent choice for anyone wanting a sturdy, reliable point-and-shoot camera.  The A850 measures 92.9 x 60.4 x 30.1mm, and weighs 135g (not including the batteries).  It'll be available from July, price as-yet unannounced. 
The Z200fd, meanwhileis somewhat more appealing, especially considering how compact it is: 92 x 55.7 x 20mm (although the weight is just just 1g less than the A850).  It also has a nifty face-recognition system that can be set to automatically trigger the shot when a certain number of people are spotted in the frame (ideal if you're setting the camera up on a tripod and then dashing to get yourself in the group) or can take the photo when the faces of two loved-up people are moved close together.  The Z200fd will be available in Japan first, from early June, priced at around $380.