The Fujifilm XF10 wants to be your Instagram best friend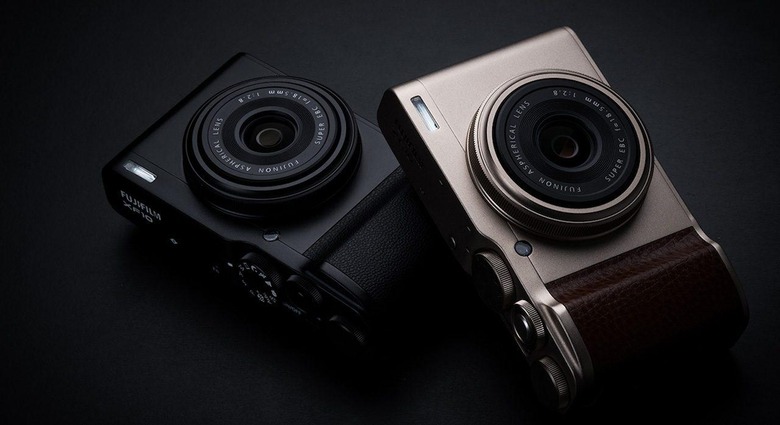 Fujifilm has announced an unusual new premium compact camera, the Fujifilm XF10, packing a sizable sensor and a fixed f/2.8 prime lens. The pocket-sized little compact may not have lens flexibility like many of its X Series siblings, but it does pack 24.2-megapixels from an APS-C sensor.
The goal, in fact, is to deliver strong image quality but in a form-factor that might actually encourage you to take the XF10 on your travels. In short, you could think of the new Fujifilm as the company's attempt to bypass your smartphone as the everyday camera you reach for. To hammer that preference home, there are a few useful features.
Since there's not really room in the roughly 279g body for a viewfinder, control and framing is courtesy of a 3-inch touchscreen and a few physical buttons and dials. Swiping the touchscreen switches to a Square Mode, which takes a 1:1 aspect photo more suited to sites like Instagram. There's Bluetooth 4.2 for wirelessly transferring shots from the XF10 to your smartphone.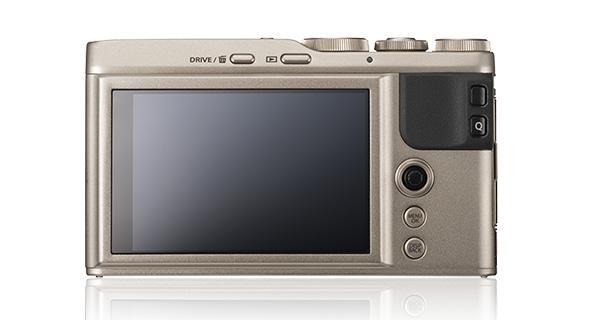 Meanwhile, the 18.5mm Fujinon lens – equivalent to 28mm on 35mm format – promises no aberrations or loss of sharpness at the edges of the frame. There's a Digital Teleconverter function allows the XF10 to mimic a 35mm or 50mm focal length on a 35mm format, too. Minimum focus distance is 10cm from the tip of the lens.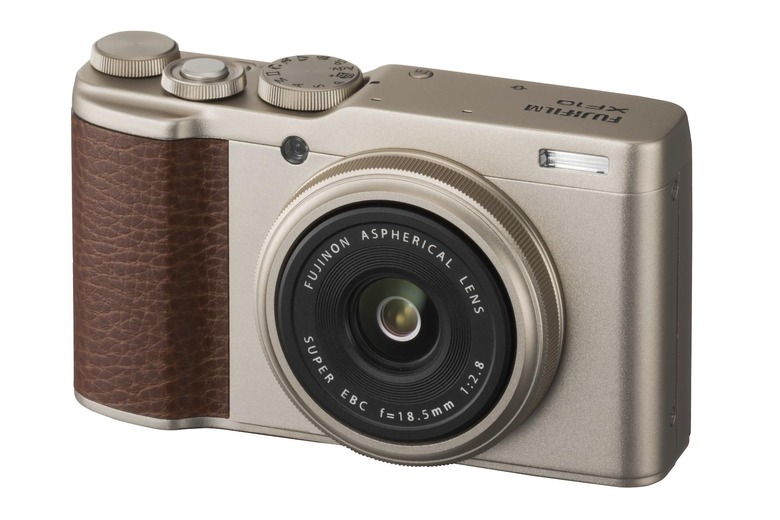 If you really want to go old-school, there are various film simulation modes. In fact, the XF10 offers 11 modes to choose between. That ranges from PROVIA, through Velvia with greater saturation and darker blacks, Sepia for retro shots, and PRO Neg. Std, which prioritizes accurate skin tones and softer saturation for portraits. Advanced Filters for HDR, monochrome (NIR), and more add other styles to choose between, without having to spend time digging through Instagram filters later on.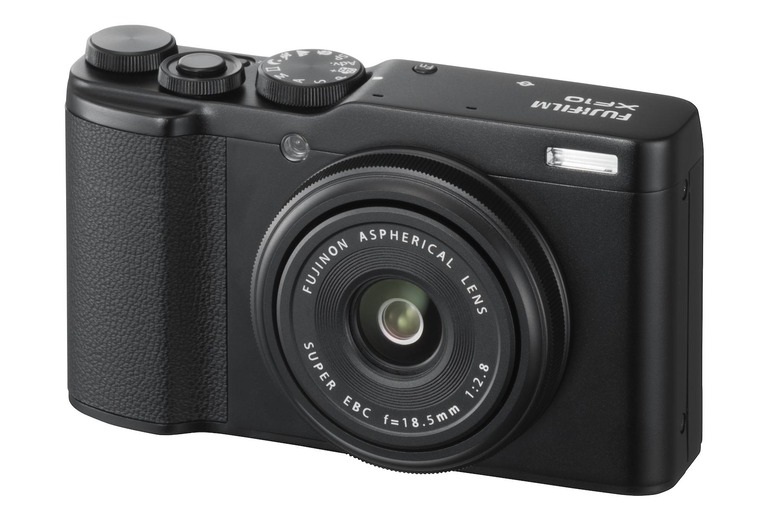 At the same time, there are some odd decisions. The XF10 can shoot 4K video, but only at 15 frames per second; basically, Fujifilm is stitching together multiple shots to make up a video, though the result could be a little jerky. If you want something more usable, you're looking at 1080p instead.
The Fujifilm XF10 will go on sale in August, available in both champagne gold and black. It'll be priced at $499.95.