Fujifilm X-T2 leak details full roster of specs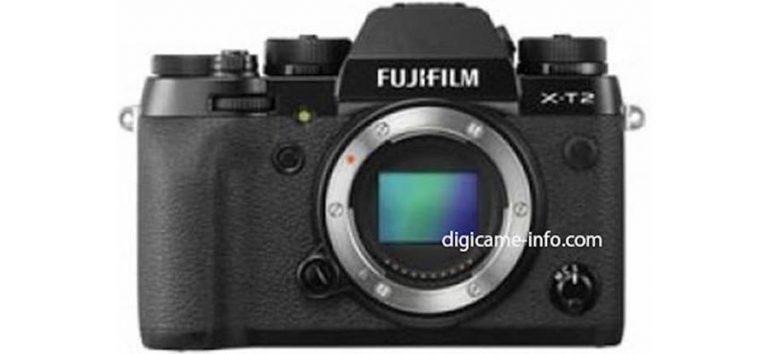 A new leak has surfaced purporting to know the specs of Fujifilm's upcoming X-T2 camera. Among other things, the model is said to feature 4K video recording at 30fps and 24.3-megapixels, as well as support for RAW shooting and time lapses. The camera has been the subject of a few leaks in recent weeks; back in late April, for example, some spy shots of a camera said to show the X-T2 surfaced online, and since then a press shot of the camera has made its way to the public, as well.
According to the newest leak from Digicame-info, a Japanese website with a solid track record when it comes to camera leaks, the Fujifilm X-T2 will be announced in the "near future." The camera specs are said to include a 24.3-megapixel CMOS sensor, an X-Processor Pro engine, and dual SD card slots. Hardware features will include, at least according to the leak, a 3-way hinged 3-inch display with 1.62 million dots.
The camera will reportedly feature support for 4K Ultra HD video recording at a common 30fps, as well as Full HD video recording at 60fps; no mention of lower resolutions was given. The electronic shutter will have speeds as fast as 1/32000-second, and there's will be a synchronous flash speed of 1/250-second. Auto focus will include 325 points, selectable, as part of an intelligent hybrid phase difference AF system.
Finally, the leak suggests we'll see ISO ranging from 200 to 12800 in the X-T2, as well as 16 varieties of "film simulation" and 13 different photo filters. There's said to be integrated WiFi connectivity for connecting to an app or phone, and an electronic view finder with 2.36 million dots.
SOURCE: Digicame-info