Fujifilm X-T100 mirrorless digital camera is designed for newbies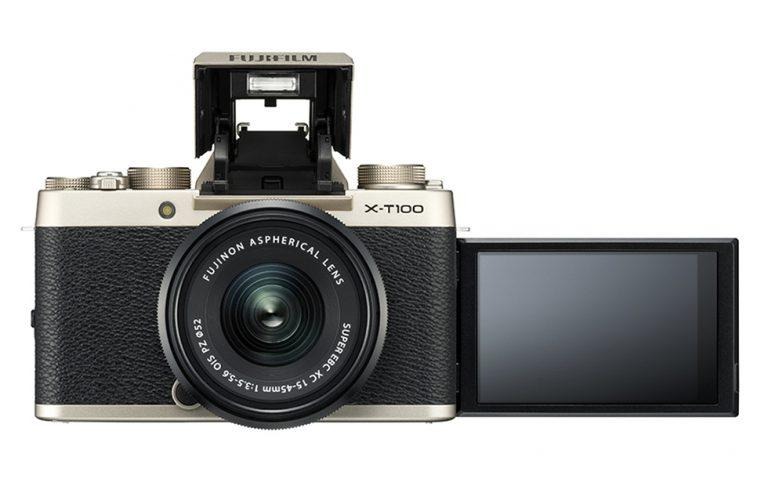 Fujifilm has officially launched its new X-T100, an entry-level mirrorless camera with a reasonable price and features simple enough for beginners to figure out. The X-T100 is the latest addition to Fuji's X Series of mirrorless digital cameras, one packing things like a phase detection AF system, a 24.2MP sensor, and a retro design.
According to Fujifilm, the X-T100 falls into the maker's entry-level category, giving amateur and inexperienced photographers the opportunity to learn the craft without spending thousands of dollars. The company went with a retro design for its new camera, offering it in a trio of color schemes: Champagne Gold, Dark Silver, and Black.

The X-T100 sports a 24.2-megapixel APS-C sensor that works with the maker's own color reproduction tech to produce what Fuji promises are high-quality images. The camera is relatively lightweight at about 1lbs, and it sports the key features entry-level customers are likely to want.
The model offers, for example, an electronic view finder and a rear LCD with a horizontal tilting hinge. Users are able to snap up to 430 frames per charge, doing so with a phase detection AF system and multiple automatic shooting functions.
According to the company, the camera's new SR+ Auto Mode is capable of better scene and subject recognition versus previous iterations. Other features include Bluetooth low-energy, the Fujifilm X Mount system, ISO 100 – 51200, 4K video recording, a 6fps continuous shooting mode, and support for SD cards.
The camera will be available starting June 18 for $599.95 USD (body only).
SOURCE: Fujifilm