Fujifilm X-T1 packs super-speed viewfinder and weatherproofing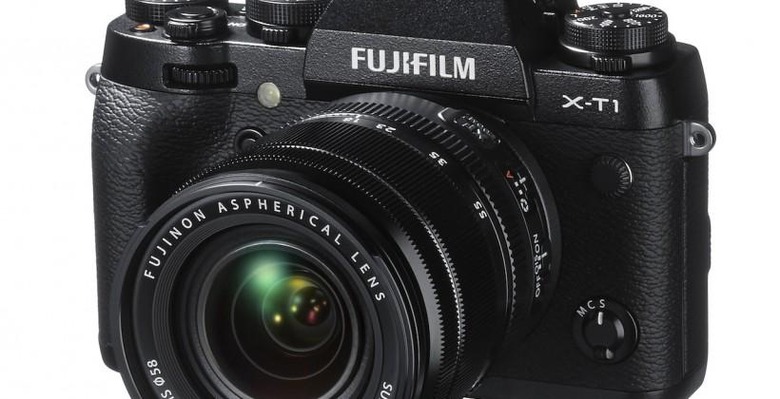 Fujifilm has outed its latest X-Series camera, the X-T1, a 16.3-megapixel interchangeable lens model with a wide-angle 2.36m dot OLED viewfinder promising more of a preview than on any other camera. Set to hit shelves next month, the X-T1 is dust and water resistant as well as safe from freezing at up to -14 degrees Fahrenheit, while the OLED viewfinder has the highest magnification – at 0.77x – of any digital camera, paired with an ultra-fast 0.0005s lag rate.
That, Fujifilm claims, is less than a tenth of the lag of existing cameras with EVFs. The X-T1 also boasts broad and tall viewing angles: 38-degrees diagonal and 31-degrees horizontal, in fact. Four different modes are offered, ranging from the traditional top and bottom clusters of shooting information in the EVF, to a dual-screen mode to show Focus Peak Highlights and Digital Split Image in a second, smaller panel. There's also a portrait orientation mode.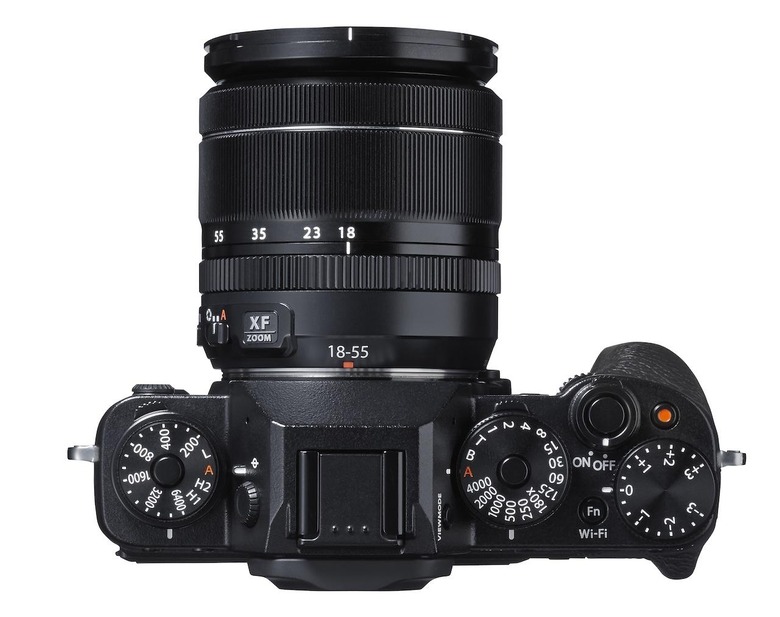 An ISO range of 100-25,600 is supported, with a dedicated dial to control the settings manually. The APS-C X-Trans CMOS II sensor is paired with Fujifilm's EXR Processor II, with a 0.5s shooting interval, phase detection AF and motion-predictive AF at up to 8fps continuous shooting, and a 0.5s startup time.
On the back of the magnesium body there's a 3-inch tilting LCD with 1.04m dots and covered with a sheet of tempered glass. However, Fujifilm also offers a remote control app for smartphones, allowing the X-T1 to be operated at a distance over a WiFi connection.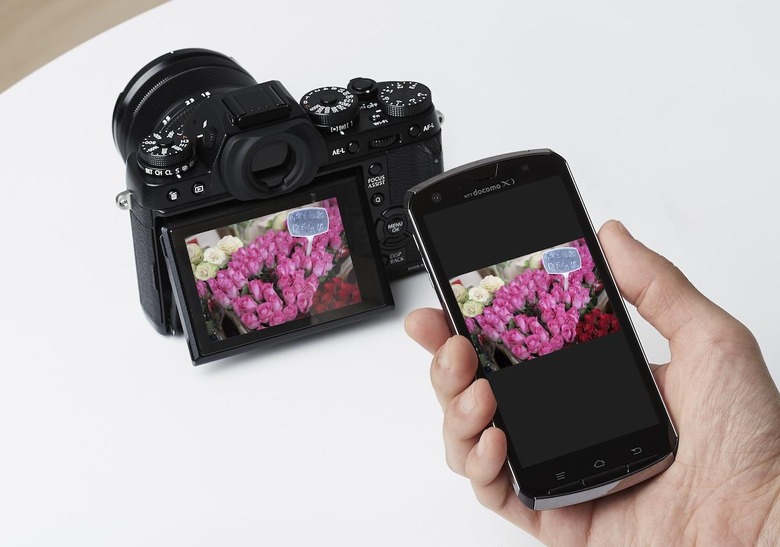 Meanwhile, there'll be three new lenses for the X-T1 this year, the XF18-135mmF3.5-5.6 R OIS WR, XF16-55mmF2.8 R OIS WR, and the XF50-140mmF2.8 R OIS WR. Since it's an X-Series, it'll work with existing X-Mount XF and XC lenses too. The camera will also be offered with a vertical battery grip (VG-XT1).
Fujifilm says the X-T1 should start appearing on store shelves in February 2014, priced at $1,299.95 body-only. A kit with the XF18mm-55mm F2.8-4 lens will be $1,699.95, meanwhile.