Fujifilm X-E2 interchangeable lens camera boasts fastest-ever auto focus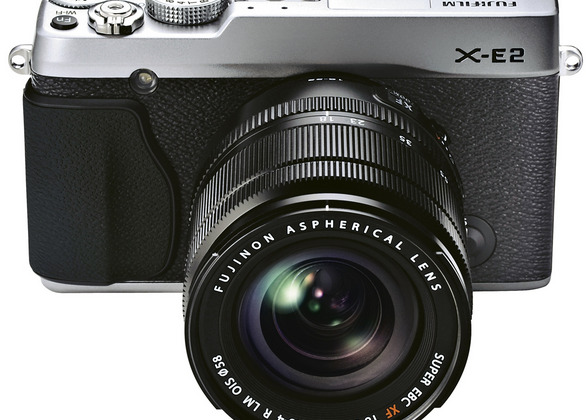 Following on the heels of the Fujifilm XQ1 compact digital camera recently announced, the camera maker has also introduced the interchangeable lens X-E2. With this camera comes the ability to swap out lenses for more demanding photography needs, bringing along an APS-C sized variety of the X-Trans CMOS II 16.3-megapixel sensor.
In addition to the X-Trans sensor, Fujifilm is boasting the X-E2 as having the world's fastest auto focus, with the camera clocking in at an AF speed of 0.08 seconds. Such is said to come from the EXR Processor II in the camera, which has more than double the processor speed of the last iteration. There's also a hybrid AF that combines contrast and phase detection.
Digging into the specs, the Fujifilm X-E2 features the maker's X Mount, as well as the Lens Modulation Optimizer and an original color filter array to remove the need for an optical low pass filter. The ISO ranges from 100 to 6400 with extended hitting 25,600, and the camera features an integrated RAW image converter.
The camera has a rear 3-inch LCD with 1.04 million dots, wide viewing angle, and high brightness/contrast. There's an integrated pop-up flash, as well as a quick button for pulling the shooting menu settings. As with the XQ1, the X-E2 features both film simulation modes and photo filters, plus panoramic shooting and multiple exposure.
SOURCE: Fujifilm