Fujifilm X-A7 brings an all-new CMOS sensor with copper wiring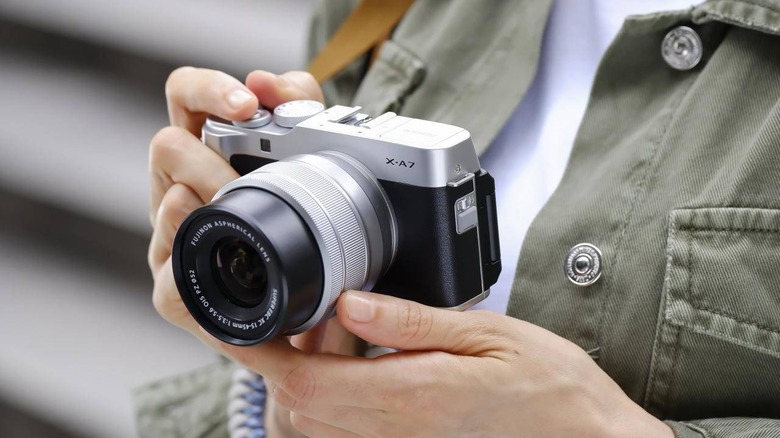 Despite what naysayers have proclaimed in the past, smartphones have not completely wiped out even the entry-level cameras. In fact, it has only pushed camera makers to step up their game even with its amateur-oriented shooters, endowing them with features not even the highest end smartphone can ever get. In that vein, Fujifilm is annoucing the new X-A7 mirrorless digital camera that boasts an image sensor with high megapixels and a relatively rare feature to boot.
The compact and lightweight camera comes with an all-new APS-C sensor that boasts of 24.24 effective megapixels. That number might seem low compared to 48 megapixel smartphones but even those smartphones have proven that it's not all about the number of pixels. In this case, the Fujifilm X-A7 introduces copper wiring for its biggest advertised perk: autofocus.
According to the camera maker, the copper wiring empowers the sensor to have high-speed data readout. Coupled with phase detection pixels spread throughout the entire sensor surface, the camera is capable of fast and accurate autofocus that can track faces and eyes with ease.
The latter is extremely useful considering one of photographers' favorite use cases. For the first time in an X-series, the Fujifilm X-A7 sports a 3.5-inch vari-angle LCD monitor that makes short work of selfies and vlogging. The camera is capable of recording 4K videos at 30 fps, which is also becoming en vogue among YouTubers and even live streamers.
With a 320 g body, or 455 g with its kit lens, the camera is the line's lightest compact yet. Bluetooth Low Energy makes it easy to communicate with a smartphone or tablet to complete the workflow. Availability details for the Fujifilm X-A7 have yet to be announced but the camera will come in color options of Camel, Silver, Mint Green, Dark Silver.