Fujifilm Instax Square SQ20 Makes Instant Prints From Video Clips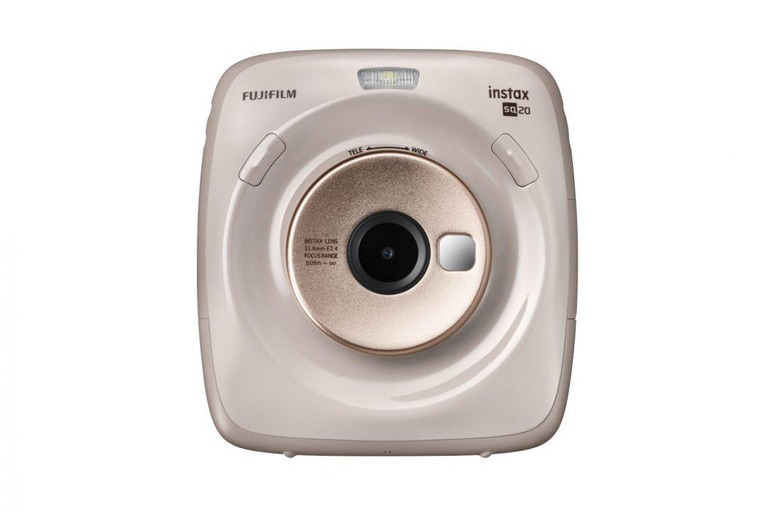 Fujifilm has revealed a new camera for those who just can't wait for their photos, with the Instax Square SQ20 delivering not only instant prints but video support, too. Latest in the company's Hybrid Instant Camera line, the squared-off shooter may not be able to print out videos – this isn't Harry Potter, after all – but it can convert them into a variety of more engaging stills.
For example, in what Fujifilm calls "Motion Mode" the Instax Square SQ20 allows you to shoot a video – at most fifteen seconds in length – and then pull out the best moment from it. That might be a pet caught in mid-air, or someone leaping off a diving board. You use the 2.7-inch LCD display and scroll wheel on the back to select your favorite shot.
Motion Mode with Sequence Filter, meanwhile, attempts to preserve more of the sense of movement in the still. It adds the shadow of movement up until that frame: the swing of someone's hair, for instance.

On the still photo side, there are new modes there, too. Time Shift Collage takes four sequential photos after you press the shutter button once, putting them together into a single four-frame shot. Collage allows multiple images to be priced together into an irregular frame, meanwhile.
On the camera side of things, there's a square sensor which captures at 1920 x 1920 resolution. It's paired with an f/2.4 fixed focal length lens with 4x digital zoom, the latter being a first for the Instax series. Photos get single-point autofocus, while videos use continuous autofocus.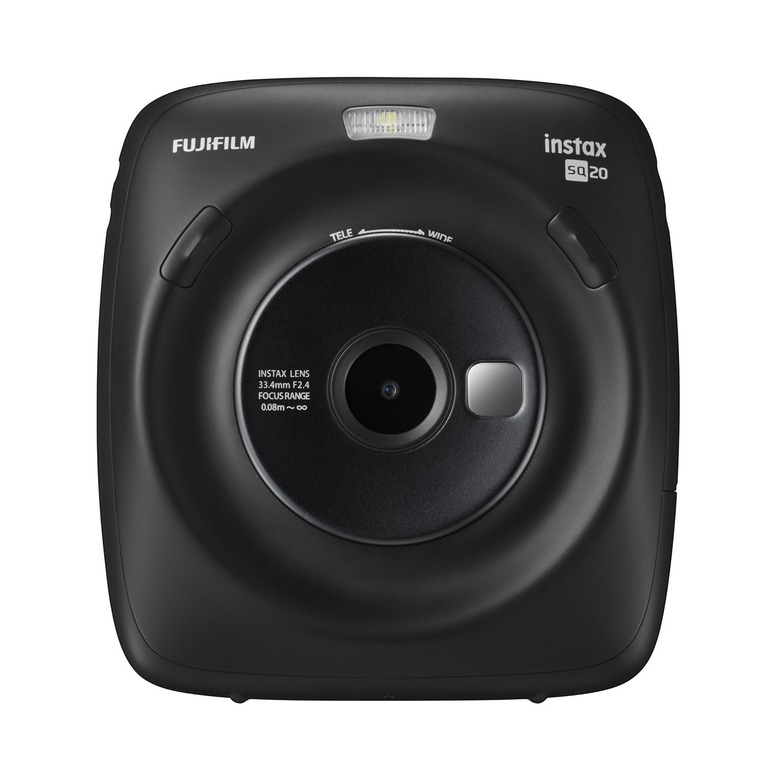 Onboard storage is sufficient for around 50 still images or thirty seconds of video; the idea is, of course, that you print your shots, rather than store them. It can be expanded with a microSD card, however. Prints use the Fujifilm Instant Film Instax Square, with the camera holding enough for ten prints at a time. Each print takes around 12 seconds to complete, and you can do so straight after shooting or later, after you've had a chance to review your shots.
Battery life is up approximately 100 prints, from the built-in li-ion battery. It changes via MicroUSB. Fujifilm has added a pair of shutter buttons – one on the left and one on the right – so one should always be within reach, and instead of a pivoting LCD there's a self-shot mirror to the left of the lens that allows you to line yourself up. There's also a timer.
Two versions of the SQ20 will be offered, matte black and beige, when the camera goes on sale on October 20. Pricing hasn't been confirmed at this point.