Fujifilm Instax Mini 9 arrives with a built-in selfie mirror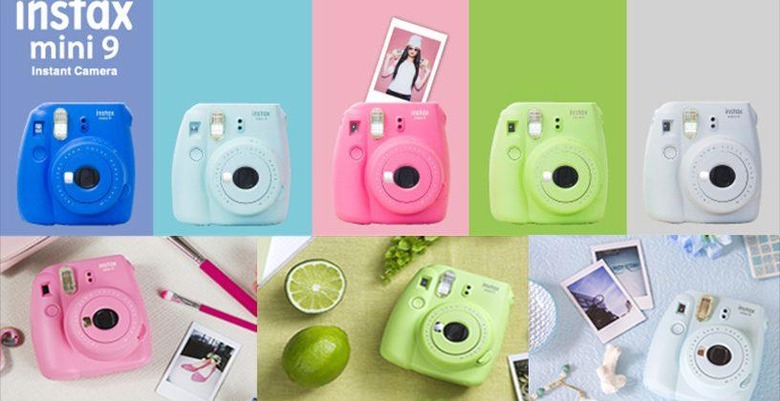 Digital is still king, but there's a small subset of photography enthusiasts who can't part with film. Whether you enjoy the immediacy of being able to hold a physical print or you're nostalgic for the old days of Polaroid, Fujifilm has you covered. The company has rolled out numerous instant cameras in recent months, and today it is back with yet another one: the Fujifilm Instax Mini 9.
The latest iteration of Fujifilm's Instax Mini camera line looks very similar to the previous model, but it does include some minor upgrades. Most notably, the camera aims to solve the selfie problem that exists with an analog (and therefore screen-free) camera by installing a small mirror on the camera's face. Users who point the camera at themselves can see approximately what the Instax will capture on film.
As with previous Instax models, the Mini 9 uses Fujifilm's instant mini film, which is sold in packs. Users snap a photo, and the resulting physical print is automatically ejected from the camera. Though this is an analog camera in most senses of the word, it does bring with it some modern features and is powered by AA batteries.
Users who grab the latest Instax camera will get a macro lens attachment that enables them to get within about a foot of a subject while remaining in focus. There's a viewfinder for lining up shots, and an automatic brightness control that instructs users on which exposure setting to select. If all that sounds great, you can pick the camera up for yourself starting next month for $69.95.
SOURCE: Fujifilm