Fujifilm GFX puts a large 51MP sensor in a mirrorless camera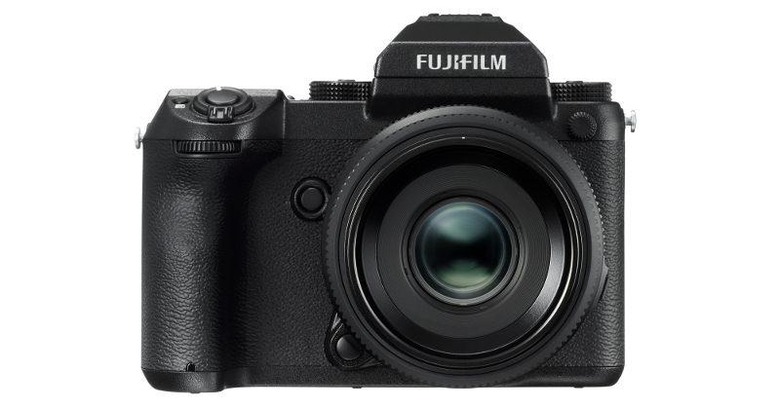 Those who believe that the camera market has run out of tricks against the onslaught of smartphones may have been proven wrong by Fujifilm's latest announcement. At Photokina, the camera maker unveiled the Fujifilm GFX 50S, the first of its brand new GFX camera system and G frame sensor line. Perhaps more than the camera itself, the focus is being lavished on the new GFX system that aims to redefine medium format cameras, fitting a large-sized 51.4 megapixel sensor inside the light and compact body of a mirrorless camera.
At the heart of the Fujifilm GFX camera system is the new G Format CMOS sensor that measures 43.8 x 32.9 mm in size, larger than the usual 35 mm (24 x 36 mm) full-frame sensors of most digital cameras. It also boasts of an effective pixel count of 51.4 million pixels, one of the highest in the market.
But despite that large sensor size, Fujifilm managed to cram that into a body that leaves comparable medium-format DSLR's sinking under their own weight. Keeping it in a mirrorless allows it not only to achieve that size reduction but also reduce vibrations within the camera itself.

As the first in the line of new G Format cameras, the GFX 50S boasts of a few firsts as well. For one, it is the Fujifilm camera to have a detachable electronic viewfinder, useful when you prefer to use an external monitor or simply want to keep the camera light. That, however, also allowed Fujifilm to introduce an adapter that lets users turn the EVF into any angle they wish. The camera also comes with a rather ingenious Vertical Battery Grip that not only adds power but also allows users to comfortably and securely hold the camera in a portrait position.

The Fujifilm 50S will also be the first to enjoy the camera maker's first batch of new FUJINON GF lenses, made specifically for the G Format system. The first six lenses include a standard GF 63 mm F 2.8 R WR, a wide-angle GF 32-64 mm F 4 R LM WR, a mid-telephoto macro GF 120 mm F 4 Macro R LM OIS WR, a fast aperture GF 110 mm F 2 R LM WR, an Ultra wide GF 23 mm F 4 R LM WR, and a Wide GF 45 mm F 2.8 R WR.

Availability and pricing for the new Fujifilm GFX 50S and new FUJINON GF lenses have yet to be announced.