Fujifilm has unveiled a new range of X Mount lenses, including teasing a groundbreaking prime lens that stands to be a world-first in mirrorless circles. Two new models and three on the X Mount lens roadmap have been detailed today, though of the five it may well be the Fujinon XF33mmF1 R WR that gets photographers' mouths watering.
That's a very large aperture prime, which Fujifilm says is likely to be the first mirrorless lens with a maximum aperture of f/1.0 while still having autofocus capabilities. In short, we're expecting incredibly artistic short depths of field, and probably some silky bokeh to go with it, too.
Sadly we'll have to wait a little while for the new f/1.0 prime to make its appearance, but Fujifilm does have two new lenses getting here sooner. First off is the Fujinon XF8-16mmF2.8 R LM WR Ultra-Wide Angle Lens, with a full 20 elements in 13 groups. It has a constant maximum aperture of f/2.8, along with a focal length equivalent to 12-24mm in 35mm format.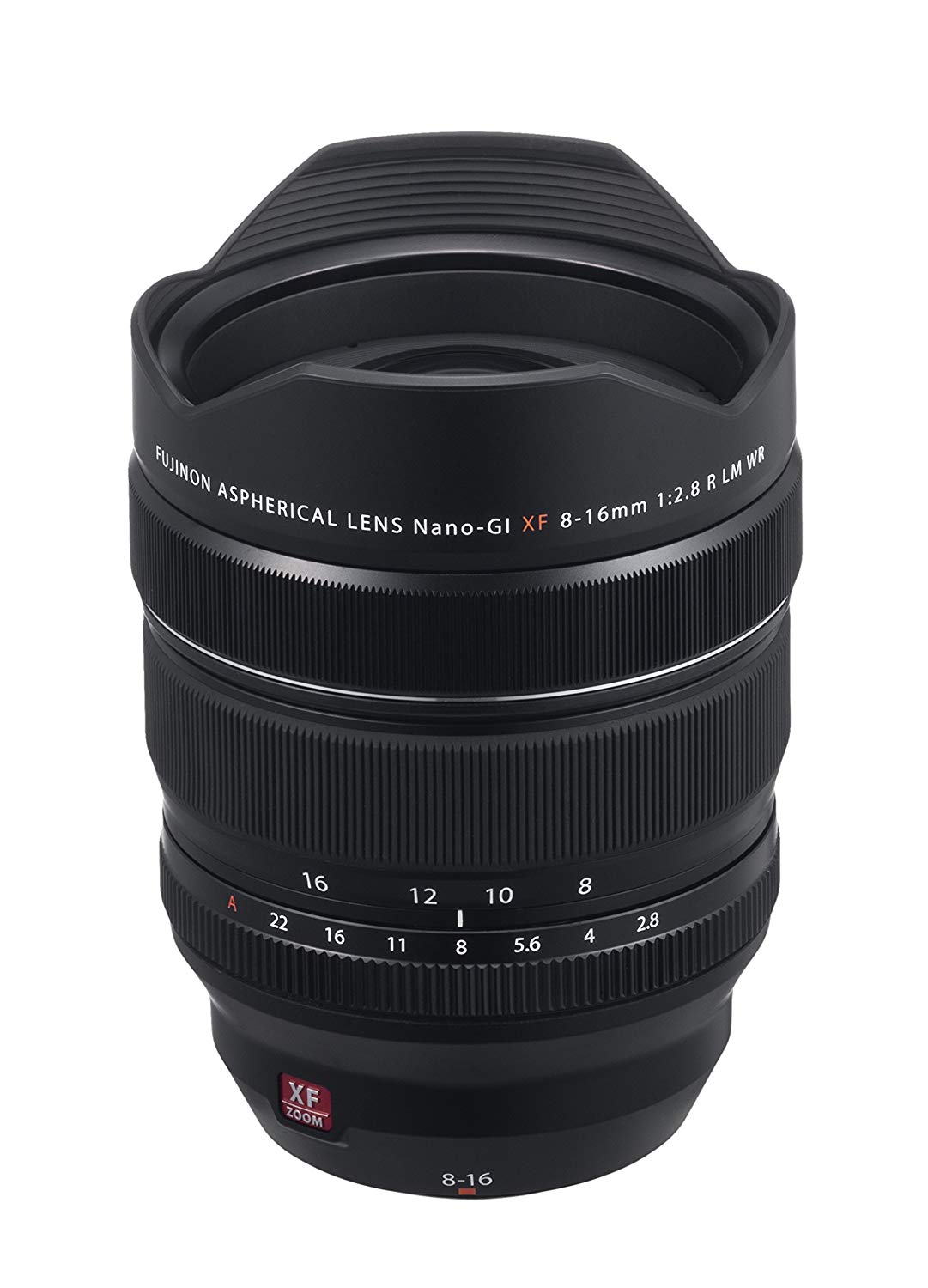 Fujifilm is positioning it as perfect for landscape and architecture photography, as well as for nightscapes and astrophotography. Its floating lens element – which shifts according to the position of the zoom – helps with edge-to-edge sharpness, the company claims, in addition to correcting the field curvature that you'd usually expect to encounter in an ultra-wide angle lens. A Nano-GI coating on the rear of the two front lens elements should help cut ghosting and flare.
It's also weather and dust-resistant, and can withstand temperatures as low as 14 degrees Fahrenheit. Fujifilm says it used linear motors to make the autofocus both fast and quiet. It'll ship in November, but is already up for preorder at $1,995.95.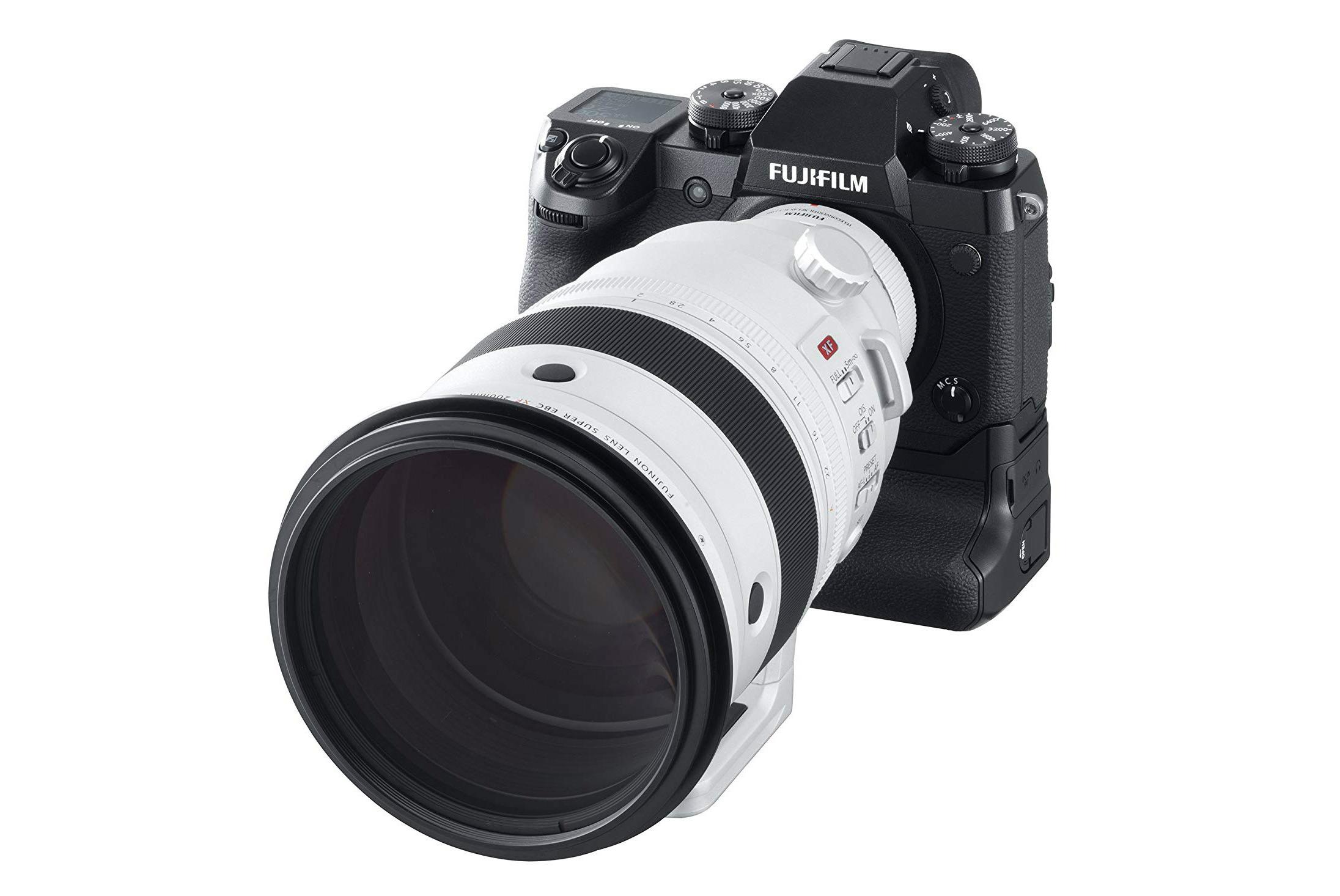 The second new model is the Fujinon XF200mmF2 R LM OIS WR Telephoto Lens. That packs 19 elements in 14 groups, and sees Fujifilm borrowing broadcast lens-style high-precision polishing to get the large-diameter super ED lens element up to scratch. That, the company promises, should deliver some beautiful bokeh.
There are linear motors for smoother, faster AF, and a new mechanism that can lock the motor group in place when the camera isn't being used; Fujifilm claims that's helpful in preventing the focusing group shifting around. A new Focus Preset function instantly switches the focus to a pre-established position. There's 5-stop optical image stabilization, too, plus weatherproofing.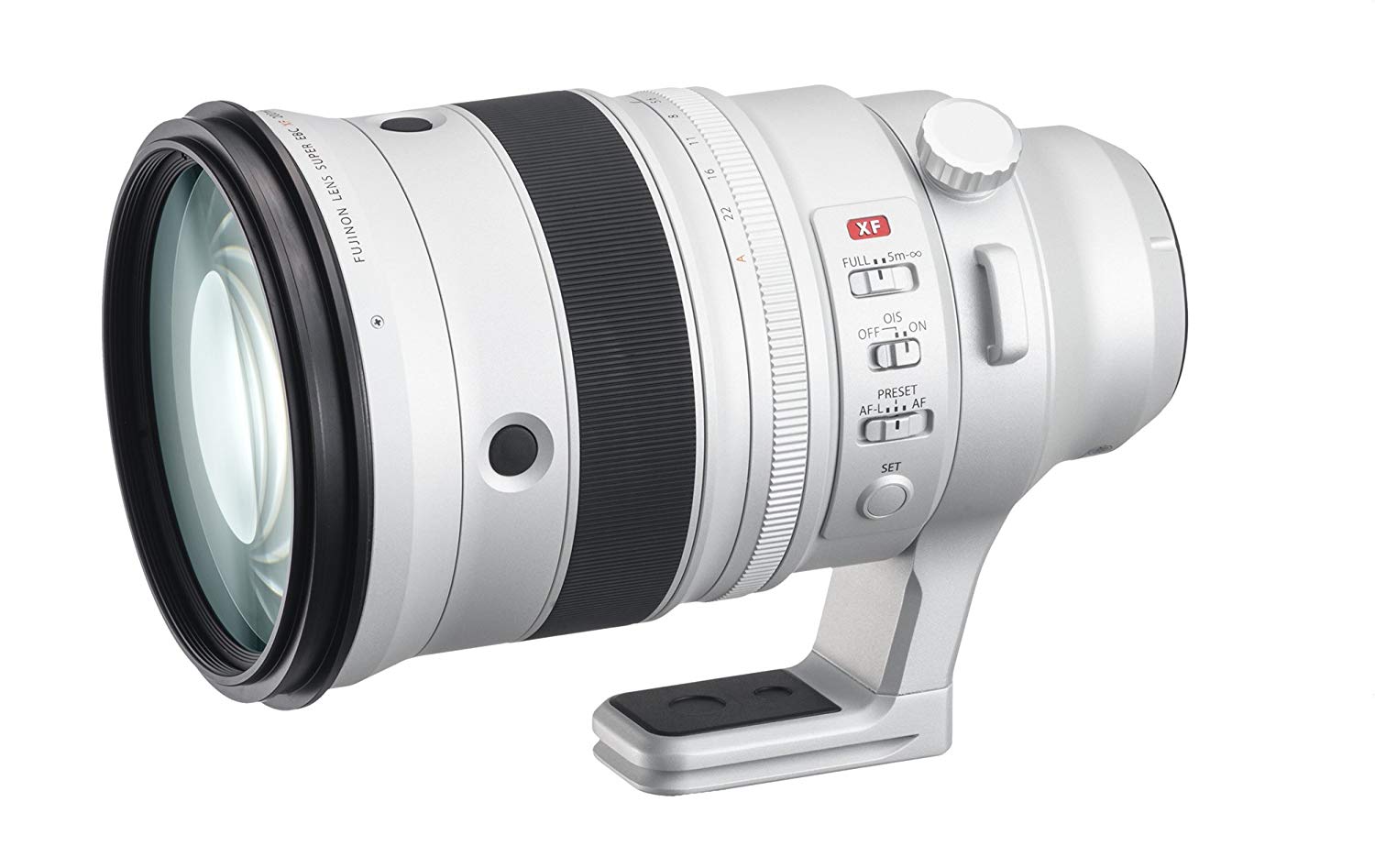 Fujifilm will bundle the lens with its XF1.4X TC F2 WR Teleconverter that extends the focal length by 1.4x, to the equivalent of 427mm at f/2.8 (35mm format). Both will ship together in late October, but are already up for preorder at $5,999.95.
As for the last two lenses on the roadmap, there'll be an everyday zoom and a new wide-angle lens intended. The XF16-80mmF4 R OIS WR will pack a 5x zoom with a broad focal range, Fujifilm says, while the XF16mmF2.8 R WR will concentrate more on landscape and travel photographers.
SlashGear uses affiliate links, and sometimes if you buy something we might get a small commission on the sale