Fujifilm FinePix XP140 rugged, waterproof camera arrives this month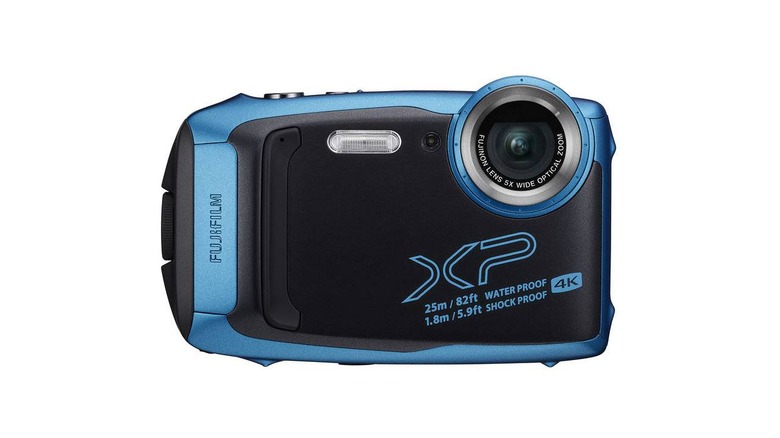 This month, Fujifilm will release its new FinePix XP140, a rugged point-and-shoot camera designed for consumer use in outdoor environments. The product arrives as an alternative to the popular action camera models, such as GoPro's HERO lineup, offering a more traditional appearance alongside a durable body, zoom functionality, optical image stabilization, and more.
The new XP Series camera is designed for environments where ordinary compact digital cameras can't survive: cold locations, dusty places, wet environments, and similar hazardous shooting sites. The Fujifilm FinePix XP140 is dustproof with the ability to handle drops from heights of nearly 6ft, temperatures as low as 14F, and bodies of water as deep as 82ft.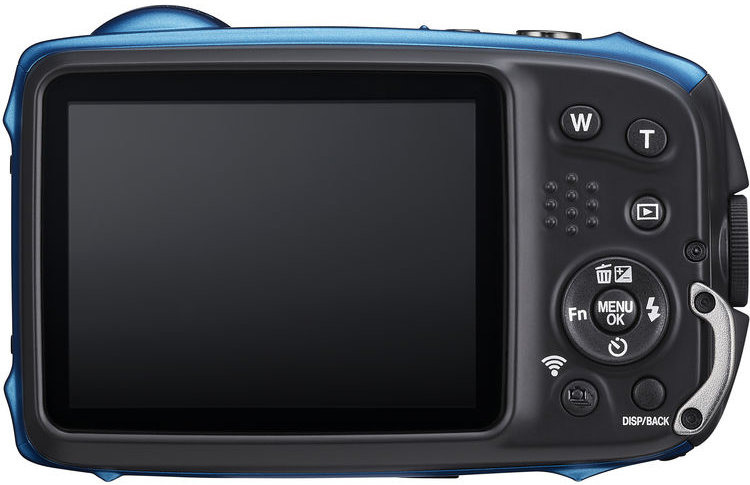 The camera features a 16.4-megapixel CMOS sensor, a Fujinon zoom lens with 5x optical zoom (doubled to 10x with digital zoom), and up to ISO 12800. This model supports video recording at various resolutions, including up to 4K 3840 x 2160, plus there are high-speed (ie, slow-motion) recording modes in "HD" resolution.
The camera likewise features a 3-inch LCD monitor, Bluetooth 4.1 connectivity, 802.11b/g/n WiFi with encryption, and an SD card slot for storing video and still image content. The camera offers various shooting modes, including Face Auto Shutter, which automatically captures an image when the subject looks at the camera.
The new FinePix model also features modes like Main Subject Recognition, Smile Shutter, and 17 'Advanced Filters' for improving images and adding artistic appearances. Consumers can pre-order the camera now for $229 USD in five different color options: Lime, Sky Blue, Yellow, Dark Silver, and White. Fujifilm expects the new XP140 will be available in the US starting in 'late March.'