Fujifilm FinePix A150 is a budget 10MP digicam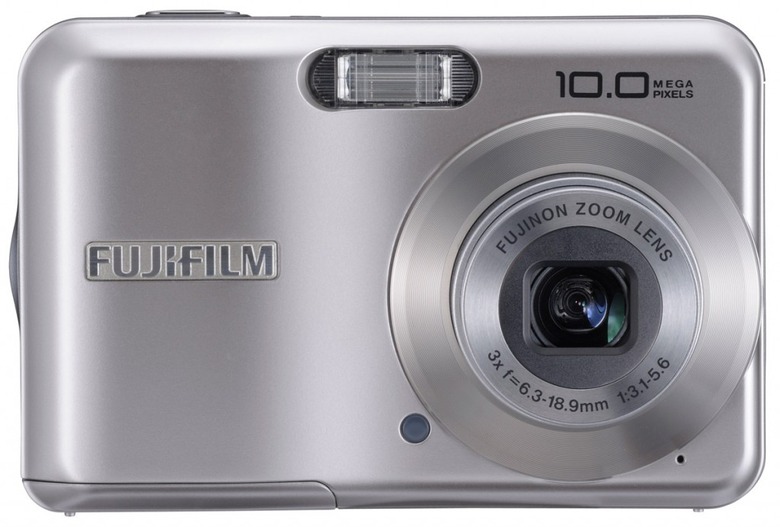 The launch of Super CCD EXR F200EXR overshadows the debut of another FinePix with entry-level features. The Fujifilm FinePix A150 is another FinepPix gets unveiled today but received little attention. It's easily understood as the unit is packed with a basic ten megapixel digicam with a Fujinon-branded 3x optical zoom lens that offered a focal range of 35.5 to 106.5mm. (35mm equiv.) and a 3-inch LCD.
That's right, the A150 has the common features you would normally find on most affordable range of digicams. Its Face Detectable mode enables simultaneously recognizing up to six faces in a scene. Other features include red-eye reduction, simple motion capture in VGA size, and extended ISO sensitivity based "picture stabilizer" instead of a sensor-based or better yet, optical image stabilization, to freeze action by increasing shutter speed.
The Fujifilm FinePix A150 will hit the retail shops this month with a retail price of $129.95.