Fuhu nabi XD revealed for "tweens" in need of quad-core Tegra 3 tablet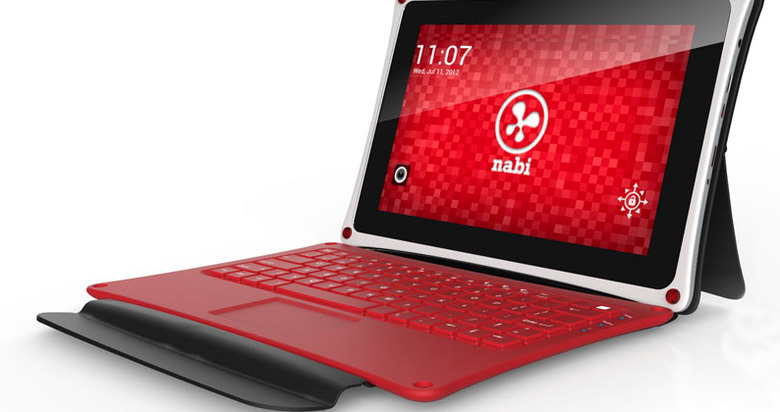 NVIDIA is proud once again to team up with the folks at Fuhu to reveal a tablet device that's not just for adults – here with the nabi XD for the "tween" audience. This device packs the same NVIDIA Tegra 3 quad-core processor that some of the most powerful tablets on the planet work with, here bringing a $249 pricetag, this making it the least expensive 10.1-inch tablet with a Tegra 3 on the planet.
This device's processor also appears in the ASUS Nexus 7, the Google 7-inch tablet you'll find on the Google Play store now – here with the nabi XD you'll be getting Android too, but not as you've ever seen it before. This device has a user interface that "dynamically updates the gadgets, widgets, and apps that appear based on time and location." Rather futuristic-sounding stuff!
The Fuhu-made nabi XD works with 10 hours of battery life for a full day of fun and is able to run what Fuhu notes is a "suite of productivity apps and console quality games." This machine can be paired with a patent-pending optional pad-folio with integrated silicone keyboard cover for a "traditional typing feel" as well. You'll be reminded of another rather popular device on the market today when you see it – but rest assured, this solution is Fuhu's own.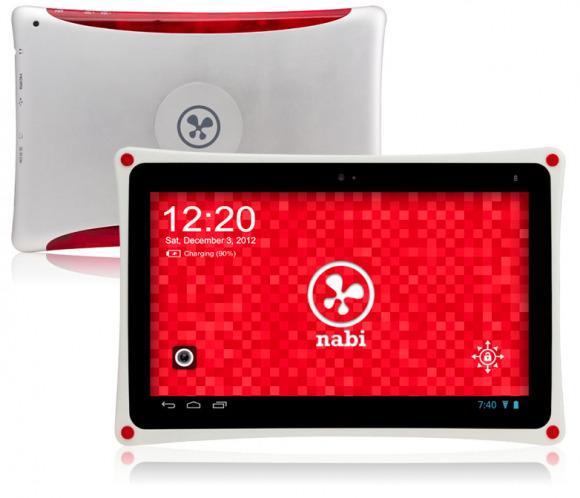 The tablet also works with NFC, able to work perfectly with the nabi exclusive battle-ready figurines the team is revealing that'll in turn work with the upcoming Battle KINABIs game – we'll find out more about that soon!
The nabi XD will be available as a "limited release" in late-December and will be available nationwide starting in mid-January. This machine will be coming in two sizes for two different prices: a 16GB model that'll cost you $249 and a 32GB model that'll ring in at $349 USD.
Additional details for you specification hunters:
10.1-inch IPS LCD display at 1366 x 768 pixel resolution
Android 4.1 Jelly Bean
Aluminum Body with rubberized shock-resistant corners
Pad-folio and additional accessories available in mid-January ranging between $19.99 and $89.99 USD
"Smart" 3D User Interface
GPS
Wi-fi connectivity