Fuhu nabi ELEV-8 tablet wants to take kids to new heights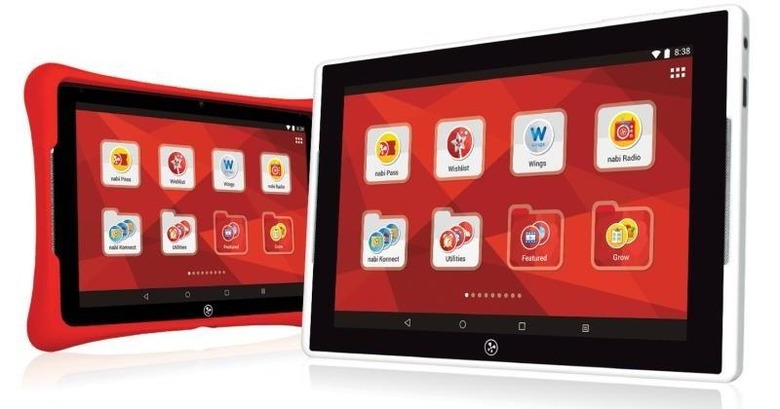 Kids these days are growing up with all the mobile technology amenities this world has to offer and their needs and wants have also changed to match. In addition, today's kids will be tomorrow's pre-teens, and they are starting to look for devices that go beyond just toys. Fuhu, a leader when it come to mobile devices for kids, has just launched the new nabi ELEV-8 tablet just to answer that need. Now kids can have a more advanced tablet in their hands, while parents still retain the same Fuhu-certified control.
The nabi ELEV-8 is still a tablet designed for kids, on doubt about that. The company's signature red bumper case is testament to that, as well as the variety of child-friendly content and parental controls included in the package. Underneath that however, and literally too since the bumper is removable, you have a tablet that kids can grow up with and that they won't be ashamed to use when they are indeed all grown up.
The 8-inch tablet is now powered by an octa-core 64-bit processor. Given the context and the price, our best guess, it's a MediaTek though a Qualcomm Snapdragon 615 is also possible. There's only 1 GB of RAM inside but the 32 GB of storage should be plenty when placed side by side a microSD card slot. The screen can mildly boast of a 1280x800 HD resolution. At least it's running on the semi-latest Android 5.1.
In terms of design, the nabi ELEV-8 is also a step up from its older siblings. Remove the bumper and you behold a tablet that almost passes for a grownup's tech toy. The tablet is slim and sleek yet also durable enough to withstand the accidental bump and drop. Almost industrial in its design, the nabi ELEV-8 morphs into a more serious mobile companion once the kid is ready to step into bigger shoes.
The Fuhu nabi ELEV-8 is now available from Walmart and Toys'R'Us outlets nationwide for only $169.