Fuhu nabi Big Tab HD tries to teach kids how to share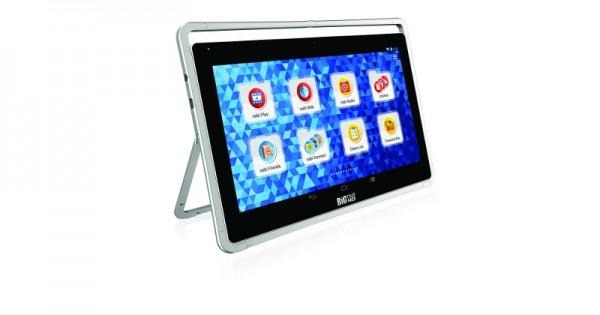 Fuhu is announcing yet another member of its device line designed specially for kids. This time, however, the nabi Big Tab HD series isn't meant to be enjoyed alone like a personal and portable tablet. With large multi-touch displays, these devices are meant to be used for collaborative learning, multiplayer gameplay, or just some good old fashioned family fun.
Let's get the tech specs out of the way first. There are two models in this series, differing only in screen size. The nabi Big Tab HD 20" has a 20-inch display with a resolution of 1600x900 while the Big Tab HD 24" has, you guessed it, 24 inches and a higher 1920x1080 pixels. The 15-point capacitive touchscreen in these tablets already clue you in that they are meant for more than just one, or two, hands. Both are powered by an NVIDIA Tegra 4 and have 16 GB of internal storage. There is a detachable carrying frame that also acts as a multi-angle stand so that the tablets can be used for playing board games, drawing masterpieces, or watching cartoons.
Like any other nabi product, the tablet is chock-full of kiddie content, this time a bit more oriented for more than one participant. Two Play games introduce children to classic games like Chess, Hangman, Backgammon, and more while the Game Room has titles ready to take on the whole family or a group of kids. The large screen size of the nabi Big Tab HD makes it an ideal art canvas, especially with Dream Studio Pro that comes preinstalled.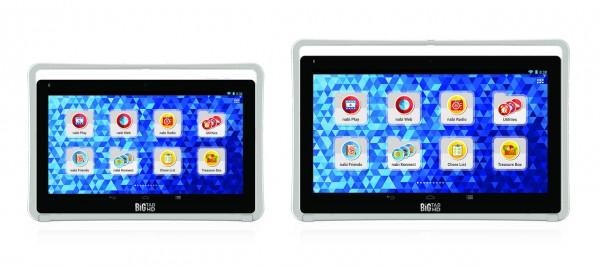 Fuhu's latest tablets aren't all just fun and games, however. The Wings Learning System also attempt to supplement kids' schooling with graduated lessons tailored for Pre-K to 6th grade. Chore List turns the nabi Big Tab HD from entertainment system to score board, injecting a bit of interactivity into usually drab todo lists. And for parents that may want to take advantage of the tablet for themselves from time to time, the device's dual mode allows them to switch between the Blue Morpho OS overlay for kids and an unrestricted full Android experience for grownups.
Unlike other tablets in the nabi line, the nabi Big Tab HD doesn't seem to come in any other color option other than black with a silver frame. Both tablets are set to launch nationwide come Fall and will carry a price tag of $449 for the 20-inch tablet and $549 for the 24-incher.
SOURCE: Fuhu