Fuel-cell powered GPS prototype promises 60hrs continuous use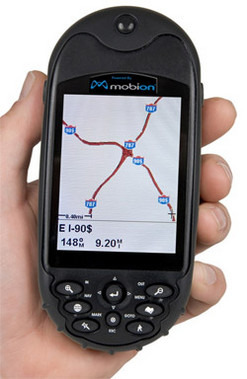 MTI Micro are demonstrating the latest version of their portable fuel-cell technology, in the shape of a GPS reference design prototype.  Powered by the company's Mobion fuel-cell, which relies on easily exchangeable methanol packs, MTI Micro are claiming the system provides up to three times as much energy as in a typical GPS with four AA batteries.  In the case of this particular design, one fuel-cell manages up to 60 hours of continuous use.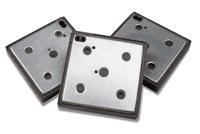 Since you might not want to use that all for navigation, MTI Micro have also equipped the prototype with a powered USB port that can recharge other small electronics.  That way your cellphone, PMP or digital camera could be topped up when away from a power point.  The company envisages a system whereby replacement methanol packs are supplied in-store in a similar manner to disposable razor blades
On show at this year's International Small Fuel Cells Conference in Atlanta, the GPS prototype will be accompanied by MTI Micro's existing power pack for digital SLR cameras reference design. 
[via NaviGadget]