Fruit Ninja is Apple's App of the Week, free for a limited time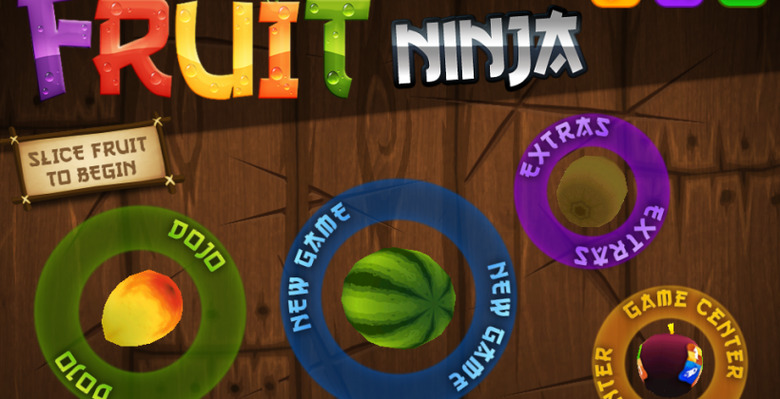 Apple only recently began promoting certain apps and games in the iTunes App Store, by delivering an "App of the Week" and chopping off the price tag. However, they don't often highlight popular apps or games all that much, but this week, they're highlighting Fruit Ninja, a classic mobile game of fruit-chopping proportions.
Every Thursday, Apple picks a new App of the Week, and the next one to step up onto the show bail is Fruit Ninja. Apple just began promoting the app as App of the Week just a few minutes ago, according to our watches, and both the iPhone/iPod Touch and iPad versions are already discounted and will cost you nothing if you don't already own the game.
This isn't the first time that the game has seen its priced chopped down, although it is just the second time. Developer Halfbrick Studios discounted the app for the first time ever back in December for a holiday sale. The app was free, alongside other hot games like Age of Zombies, Blast Off, and Monster Dash.
Fruit Ninja has been available for roughly two-and-a-half years, and it's arguably Halfbrick Studio's best and most popular game, with Jetpack Joyride being a close second. Fruit Ninja has accumulated over 300 million downloads across all platforms so far, and that number will undoubtedly continue to grow over the next week.